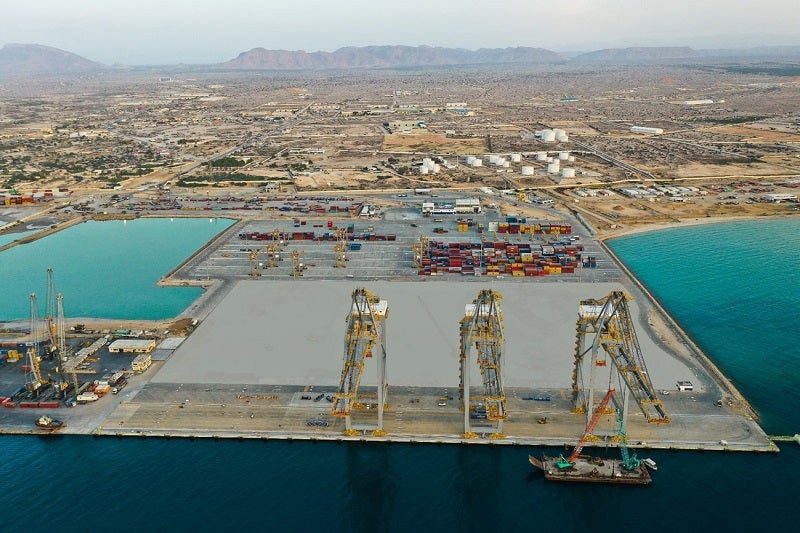 Dubai-based port operator DP World, along with the Government of Somaliland, has officially opened the new container terminal at Berbera Port.
The terminal was inaugurated after the completion of phase one of the port's expansion project.
With a deep draft of 17m, 400m quay and three ship to shore (STS) gantry cranes, the terminal increases the port's container capacity to 500,000 twenty-foot equivalent units (TEUs) annually from the current 150,000 TEUs.
The new terminal features a container yard with eight rubber-tyred gantry cranes (RTGs).
Additionally, a new port One-Stop Service Centre is being constructed and will be ready in the third quarter of this year.
With the completion of phase one, DP World is ready to execute the second phase for further expanding the Berbera Port.
Under this phase, the new quay will be extended from 400m to 1,000m, along with the deployment of an additional seven STS gantry cranes.
The expansion project is expected to increase the port's handling capacity to two million TEUs annually.
DP World group chairman and CEO Sultan Ahmed Bin Sulayem said: "Our further expansion of the port in a second phase, and its integration with the special economic zone we are developing along the Berbera Corridor, reflects our confidence in Berbera and intent to develop it into a significant, world-class centre of trade.
"It will be a viable, efficient and competitive option for trade in the region, especially for Ethiopian transit cargo."
The company has agreed to invest nearly $442m for the development and expansion of the port.
DP World Berbera started operations at the port in March 2017. Since then, it has expanded volumes by 35% and vessel productivity by 300% as well as cutting down container vessel waiting time to only a few hours.
Last month, DP World announced that it was ready to commence work on the deep seaport development at Banana in the Democratic Republic of the Congo.