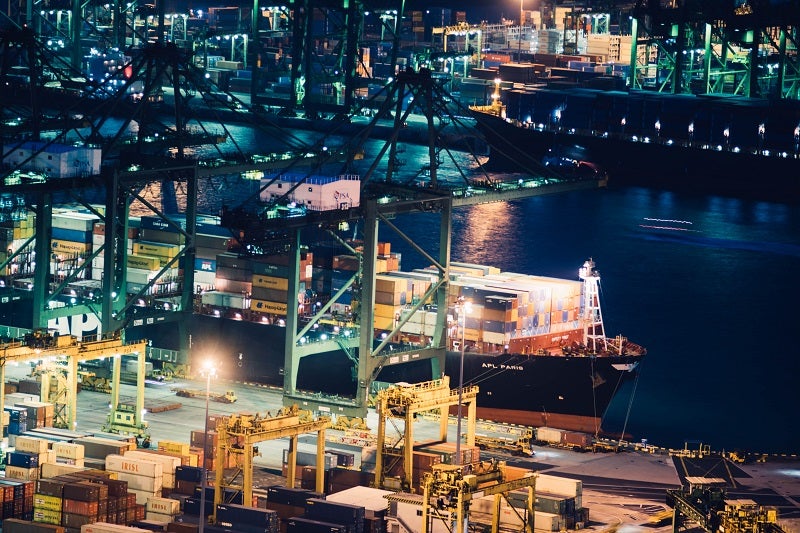 Dubai-based port operator DP World has registered an 11.9% rise in gross container volumes, on a year-on-year reported basis, and 11.4% growth, on a like-for-like basis, during the first nine months of this year.
From January to September, the port operator processed 58.4 million twenty-foot equivalent units (TEU) across its international portfolio of container terminals.
On a Q3 2021 basis, it managed 19.8 million TEU, marking an increase of 8.1% year-on-year and 7.9% on a like-for-like basis.
The company attributed the growth in its third quarter gross volume to Asia Pacific, India, the Middle East and Africa, and Australia, with robust performance in Qingdao, China, Sokhna, Egypt, and Mumbai, India.
In Q3 2021, Jebel Ali in the UAE processed 3.4 million TEU, which is a rise of 0.6% on a year-on-year basis.
In total, DP World's terminals managed 11.4 million TEU during Q3 2021, representing a rise of 7.6% on a reported basis and 7.2% on a like-for-like basis.
DP World group chairman and CEO Sultan Ahmed Bin Sulayem said: "We are delighted to report another strong quarter for DP World with throughput growth of 8.1%, which is once again ahead of industry growth of 6.4%. This strong performance illustrates the resilience of the global container industry and DP World's continued ability to outperform the market.
"Encouragingly, all our regions continue to deliver volume growth with India being a key driver, and we continue to make solid progress on our strategy to deliver supply chain solutions to beneficial cargo owners.
"Overall, we are pleased with the year-to-date performance and remain focused on growing profitability while managing growth capex. The strong nine-month volumes leave us well placed to deliver an improved set of full-year results and we remain focused on delivering our 2022 targets."
Earlier this month, DP World partnered with the UK-based development finance institution CDC Group to launch an investment platform that will invest in ports and logistics across Africa.