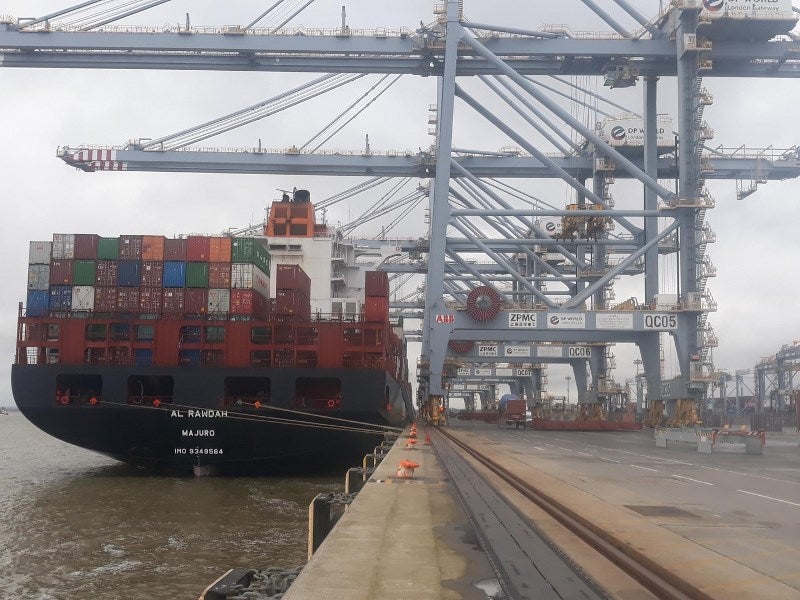 DP World has launched a new shipping service, Al Rawdah, that operates between the UK and the East Coast of India.
The new IEX service is aimed at improving trade opportunities between the two countries. It increases the number of direct services with India to three a week, which is more than in any port in the UK.
London Gateway is an automated deep-sea container port developed by DP World on the north bank of the River Thames in Essex.
Previously, customers had to transship in Colombo, Sri Lanka where the containers had to be offloaded, stored and reloaded for the trip to the UK.
The new service offers a direct route that will ensure improved security and supply chain integrity.
The service was launched in collaboration with COSCO, Hapag Lloyd, Yang Ming, ONE and OOCL and will be able to handle nine 6,500 twenty-foot equivalent unit (TEU) vessels a week.
DP World UK Ports head James Leeson said: "This is a strong endorsement of DP World London Gateway as a major global trading hub on key trade routes.
"It further underlines the tremendous opportunity we provide for our customers to realise the game-changing value and accelerate their cargo deployments. Our proximity to one of the largest consumer markets in Europe helps reduce costs and carbon emissions.
"The new direct service to and from the East Coast of India is a welcome addition to our global network. DP World London Gateway ships to more countries than any other deep-sea ports in the country."