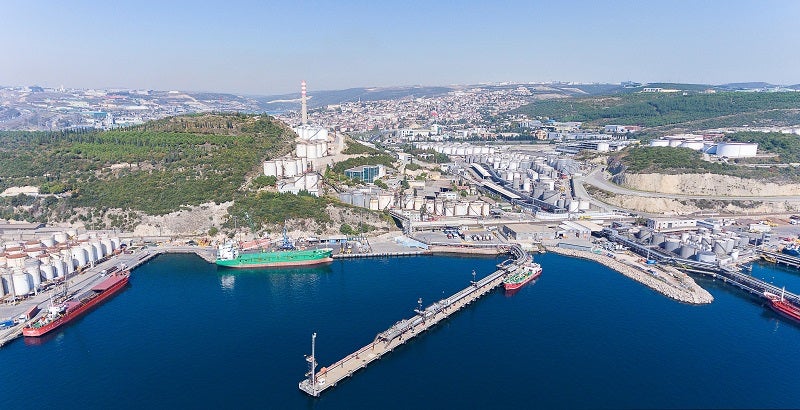 European Bank for Reconstruction and Development (EBRD) is providing an $8.5m loan to support the expansion of the liquid bulk port Altintel Liman ve Terminal Işletmeleri (Altintel Port) in western Turkey.
Altintel Port is currently owned by Arkem Group.
The funding will be used for the construction and deployment of 18 chemical storage tanks and associated infrastructure.
As a result, the port's total liquid bulk capacity will grow by 23,164m³ to 105,600m³.
Raw materials for the consumer goods, paint and coating, pharmaceuticals, electronics, agriculture, construction, and automotive sectors will be managed and stored at the new centres.
The new port infrastructure will be handled by an automated and digital sensor system, which is expected to bring energy and expense savings.
Through this, the port will be able to drive its decarbonisation efforts and become more competitive.
EBRD sustainable infrastructure group director Sue Barrett said: "Our investment will support a significant improvement in the port's operations. Installing efficient technology and automation systems, and replacing diesel equipment with electric equipment, will drive economies of scale.
"Capacity expansion will also mean shorter journey times and improved services for a wider client base."
Arkem Group board chairman Levend Kokuludağ added: "It has been a great honour for Arkem Group to work with the EBRD on the financing of Altintel Port's expansion. On successful implementation of the current project, Altintel Port would like to further expand its capacities to satisfy increasing demand from new and existing clients."
As of now, EBRD has invested more than $15.87bn (€14bn) in Turkey through 353 projects.
In October, EBRD, along with the International Finance Corporation, provided support to renovate Ukraine's Chornomorsk Port.