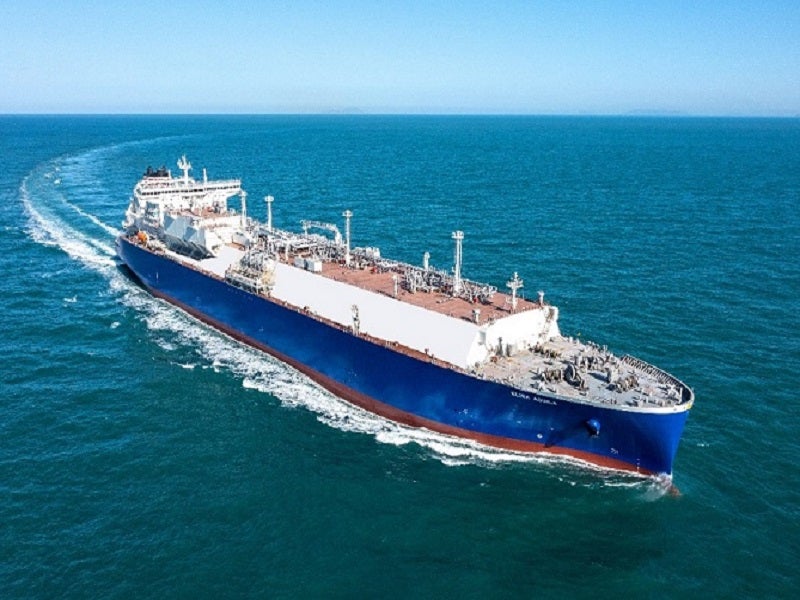 A liquefied natural gas (LNG) carrier named Elisa Aquila has been delivered to Milan-based energy company Edison.
The vessel will be commercially managed by France LNG Shipping and operate under a long-term charter contract with Edison, which is controlled by French electric power company Electricité de France (EDF).
France LNG Shipping is owned in 50% shares by NYK and Geogas LNG SAS, a subsidiary of the Geogas Group, which owns French-flagged liquefied petroleum gas (LPG) carriers across the world.
Elisa Aquila will transport LNG under the ship management of Gazocean, a France-based ship management firm that specialises in LNG and is also jointly owned by NYK and Geogas LNG.
It will be the second ship to be chartered to the EDF group for up to 20 years without extension options.
The ship has been built by Hyundai Samho Heavy Industries and features an overall length of nearly 297m, breadth of approximately 46.4m and a gross tonnage of 118,753t.
It features WinGD-manufactured, dual-fuel slow-speed diesel engines and an Air Liquide-manufactured Turbo-Brayton refrigeration system.
Due to its two-stroke large-bore slow-speed diesel engines, the vessel will be able to run on marine gas oil or even boil-off gas stored at cryogenic temperatures as a liquid.
Elisa Aquila also features a GTT-manufactured 174,000m³ membrane-type tank with advanced insulating materials to cut down the vaporisation rate.
The vessel can operate at a speed of 19.5 knots.
Last week, NYK, Elomatic and MTI finished the development of a concept design for an ammonia-fuel ready LNG-fuelled vessel (ARLFV).