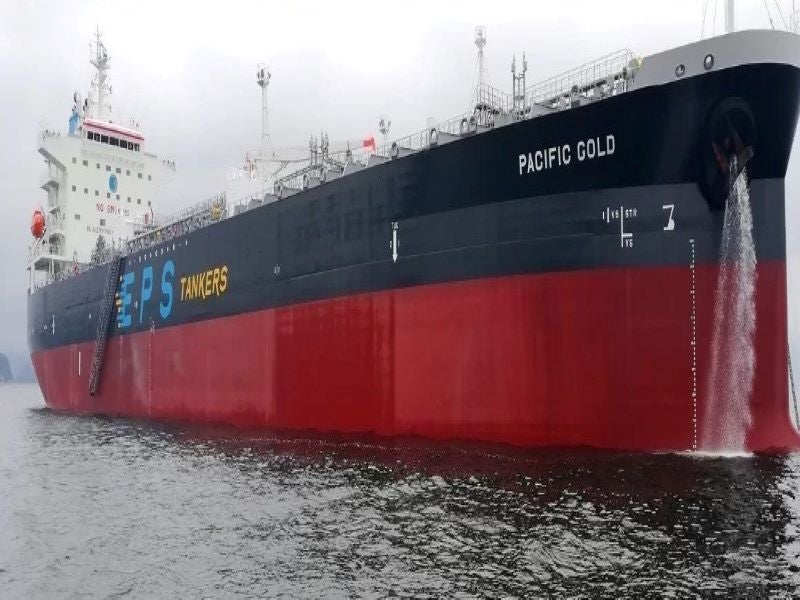 Eastern Pacific Shipping (EPS) has entered an agreement with Rotterdam-based Value Maritime (VM) for the deployment of carbon capture and filtering systems on two MR tankers.
The tankers are named M/T Pacific Cobalt and M/T Pacific Gold.
The deal also includes an option for system installations on three further vessels.
Value Maritime co-founder and director Maarten Lodewijks said: "Bringing our filtering and carbon capture technology to the tanker market has been a goal of ours from the very beginning."
With engineering and planning in progress, the installation on board M/T Pacific Cobalt is expected to be completed by the end of the year.
EPS plans to complete the installation on board M/T Pacific Gold by the end of the first quarter of next year.
Constructed in 2020, the 49,700DWT sister vessels will be equipped with VM's prefabricated gas cleaning system, called Filtree System, which enables filtering of sulphur and 99% of particulate matter.
The system will also feature a carbon Capture Module that charges an on-board CO₂ battery.
The charged CO₂ battery can be discharged in port for use by CO₂ customers, such as greenhouses, or injected into carbon sequestration networks.
The discharged battery will then be returned to the vessel for CO₂ recharging.
With the potential of exceeding 90% in future, the 'plug and play' approach currently enables vessels to capture up to 40% of CO₂ emissions.
In addition to its carbon capture capabilities, the Filtree System also eliminates oil residue and particulate matter from wash water.
EPS CEO Cyril Ducau said: "Partnering with Value Maritime is a major step forward for EPS and the industry's energy transition.
"Carbon capture technology was missing in our existing portfolio of emission lowering solutions, which today consists primarily of alternative marine fuels."
Last March, Value Maritime collaborated with Carbon Collectors to carry out a conceptual study for a new fleet of marine gasoil (MGO)-powered tug vessels.