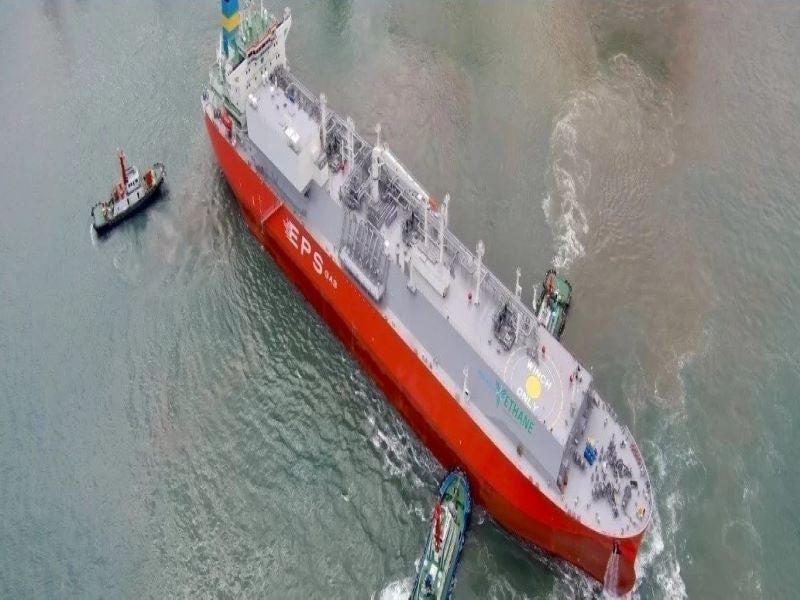 Singapore-based Eastern Pacific Shipping (EPS) has taken delivery of the first of six very large ethane carriers (VLEC) from Hyundai Heavy Industries (HHI).
The new 98,000m³ vessel, dubbed STL Yangtze, was ordered in 2020.
A dual-fuel ethane propulsion feature is being added to all six of the vessels ordered by EPS. As a result, the amount of greenhouse gases emitted by them is said to be lower than with conventional marine fuels.
The eco-friendly vessels will carry ethane between the US Gulf Coast and STL's plant in Lianyungang, China, as part of a 15-year charter agreement.
EPS called the latest delivery 'a major milestone', saying that the new carriers have 'reimagined accommodations' under the EPS Life at Sea Programme.
Speaking of the new vessel, the shipping firm said: "It represents our commitment to maritime's energy transition with our holistic alternative marine fuels programme to achieve the industry's decarbonisation goals!"
Recently, EPS signed an agreement with Value Maritime to install carbon capture and filtering systems on two MR tankers, namely M/T Pacific Cobalt and M/T Pacific Gold.
The agreement also included the provision for the deployment of the system on an additional three vessels.
Last June, EPS placed an order with China Merchants Jinling shipyard for six new dual-fuel car carriers.
Four 70,000 tonne-class car carriers will be built under the agreement, with an option for a further two LNG-fuelled pure car and truck carriers.