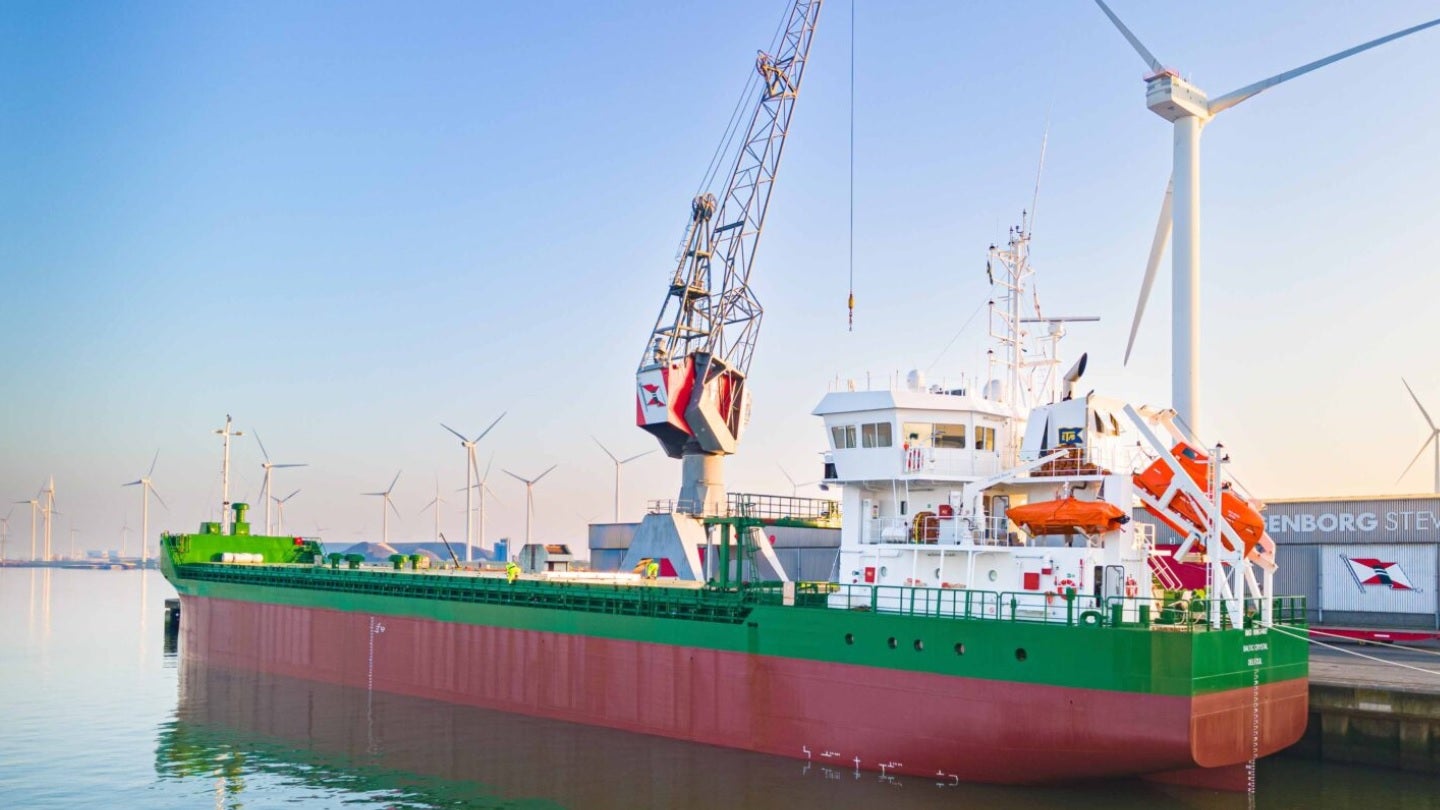 Swedish shipping company Erik Thun has taken delivery of a new multi-purpose dry cargo vessel called Baltic Crystal.
The new vessel was constructed at Shipsveerf Ferus Smit in Westerbroek, the Netherlands.
The ship is scheduled to sail between the Dutch ports of Eemshaven and Rotterdam to complete her first loading.
Baltic Crystal and her sister vessel Nordic Crystal are 'both a further evolvement of Erik Thun's existing fleet', stated the company.
The two ships feature the latest designs in order to comply with current and forthcoming shipping rules.
Erik Thun senior charter Jens Bäckström said: "We are looking forward to the next generation of vessels providing our clients with sustainable and smart solutions, delivering the cargo on time with the best environmental performance possible today."
Other features that the vessels benefit from include lower fuel usage and noise levels, increased cargo intake, and fewer exhaust emissions.
The new ships are also installed with frequency converters, which provide a connection that allows them to use shore power.
The vessels have an overall length of 99.99m, deadweight of 6,380 tons, moulded breadth of 13.35m and cargo tank capacity of approximately 245cbt.
Erik Thun deputy managing director Henrik Källsson said: "We have always had a high focus on resource efficiency translating into modern environmental care.
"It is essential that we build vessels fit for the future and our long experience in the business paired with our vision to be a sustainable Swedish partner over generations, gives us a good basis for continual improvement and innovative design."