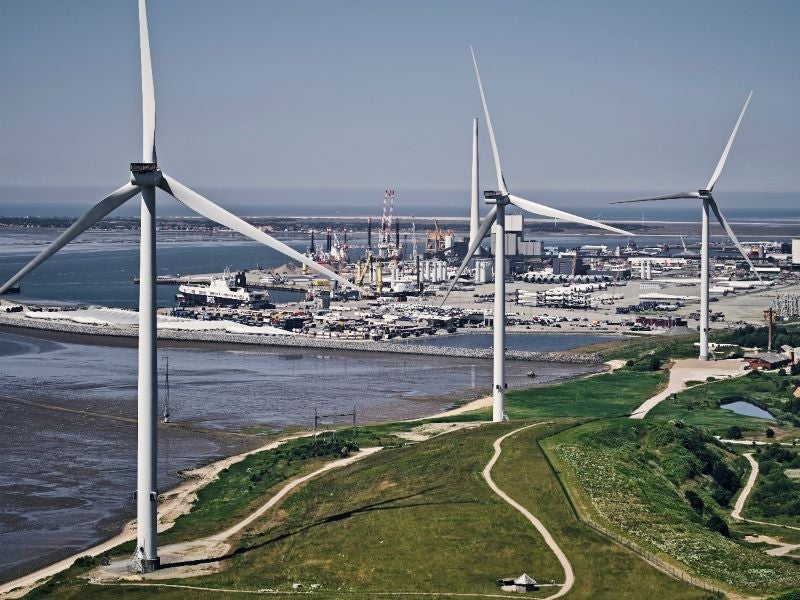 European Energy has signed a contract for the delivery of green hydrogen to Port Esbjerg in Denmark.
The company will begin the supply of green hydrogen to Port Esbjerg in the first half of next year from its production facilities in Esbjerg.
European Energy's wind farm, located in Måde near Esbjerg, will produce the green hydrogen required for the port.
European Energy Power to X (PtX) head Emil Vikjær-Andresen said: "We are honoured to be selected as the first to deliver green hydrogen without subsidies to Port Esbjerg."
The green hydrogen will be used in a fuel cell for the production of fossil-free power for vessels, thereby helping to reduce CO₂ emissions and air pollution particles at the port.
A significant amount of heat gets generated when producing green hydrogen. Excess heat produced during the process will be moved to the local district heating network in Esbjerg.
Port Esbjerg CEO Dennis Jul Pedersen said: "There is an increasing demand for renewable-based energy from vessels calling our port.
"This green hydrogen fuel cell technology will add an important capacity to our onshore power supply grid. Furthermore, this is a mobile unit enabling us to deploy the unit in any port section where needed."
Recently, Esbjerg municipality approved the construction of the new PtX-facility in Måde.
Two test wind turbines in Esbjerg, which are installed by European Energy, will supply the power for the electrolysis process in the PtX-facility.
In May last year, Atos and Port of Esbjerg launched a co-innovation project for the creation of a Carbon Neutral Harbour to deliver decarbonisation solutions for its customers.