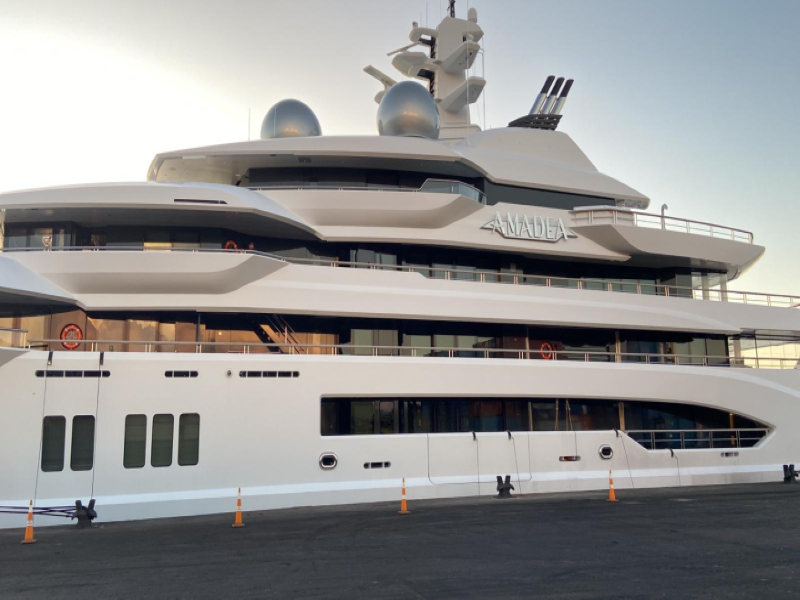 Understand the impact of the Ukraine conflict from a cross-sector perspective with the Global Data Executive Briefing: Ukraine Conflict
---
Authorities in Fiji have detained the luxury vessel Amadea, which belongs to sanctioned Russian oligarch Suleiman Kerimov, in light of Russia's military offensive against Ukraine.
A seizure warrant was executed by Fijian law enforcement to freeze the $300m motor yacht at the request of the US Department of Justice, after the issuance of a seizure warrant from the US District Court for the District of Columbia.
According to the court, the yacht breaches US laws, including money laundering and conspiracy, as well as the International Emergency Economic Powers Act (IEEPA).
The Justice Department's Task Force, KleptoCapture, helped in the seizure of the 348ft vessel.
With an International Maritime Organisation number 1012531, Amadea is currently docked in Fiji's Lautoka.
US attorney general Merrick Garland said: "This ruling should make clear that there is no hiding place for the assets of individuals who violate US laws. And there is no hiding place for the assets of criminals who enable the Russian regime.
"The Justice Department will be relentless in our efforts to hold accountable those who facilitate the death and destruction we are witnessing in Ukraine."
The US Treasury Department's Office of Foreign Assets Control included Kerimov under the group of Russian oligarchs who benefitted from the Russian Government through corruption and its activities, including Crimea's occupation.
Kerimov was named as an official of the Government of the Russian Federation and a member of the Russian Federation Counsel in the department's sanction.
Last month, the US banned Russian-affiliated ships from entering its ports in a bid to build pressure on Moscow.