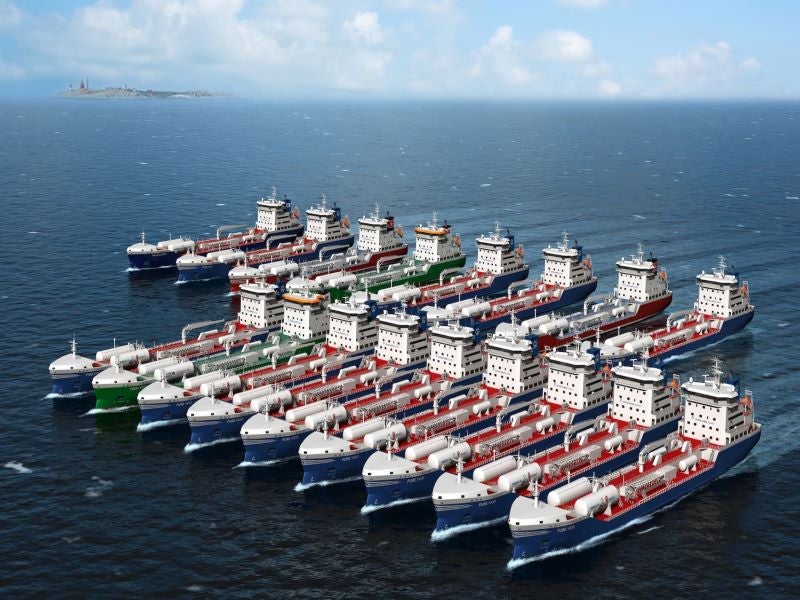 Sweden-based Furetank and Canada's Algoma Central have expanded their FureBear product tanker joint venture (JV) with the addition of a further four dual-fuel vessels.
Two of the new vessels were already ordered in September for supply to FureBear. The other two have now been ordered and are expected to be delivered in 2025.
The JV, in which each of the entities have a 50% stake, was established in August.
With the latest investment, the total number of product tankers under the JV stands at eight.
These climate-friendly Vinga series product tankers will be used for trade activities in Northern Europe.
Similar to the earlier four ships, the new vessels will also be built at China Merchants Jinling Shipyard in Yangzhou. This takes the Vinga series count to 17 vessels so far.
Once completed, the new vessels will be included in the Gothia Tanker Alliance. Furetank will operate the vessels from Gothenburg, Sweden.
Furetank CEO Lars Höglund said: "The expansion of our FureBear investment with Algoma is exciting news. This is yet another endorsement of the environmental benefits and innovative design of our Vinga series.
"I look forward to delivering on these benefits with our partner and working together to fulfill the need for modern and efficient tonnage in the markets we serve."
With the ability to operate on liquefied natural gas (LNG)/liquefied biogas (LBG) or gasoil, the ice class 1A Vinga ships were designed with the support of FKAB Marine Design.
Completely equipped to use shore power, the vessels will include a battery hybrid solution and several features to lower fuel and energy usage.
The ships are expected to help significantly reduce emissions of CO₂, sulphur oxide, nitrogen oxide and hazardous particles.