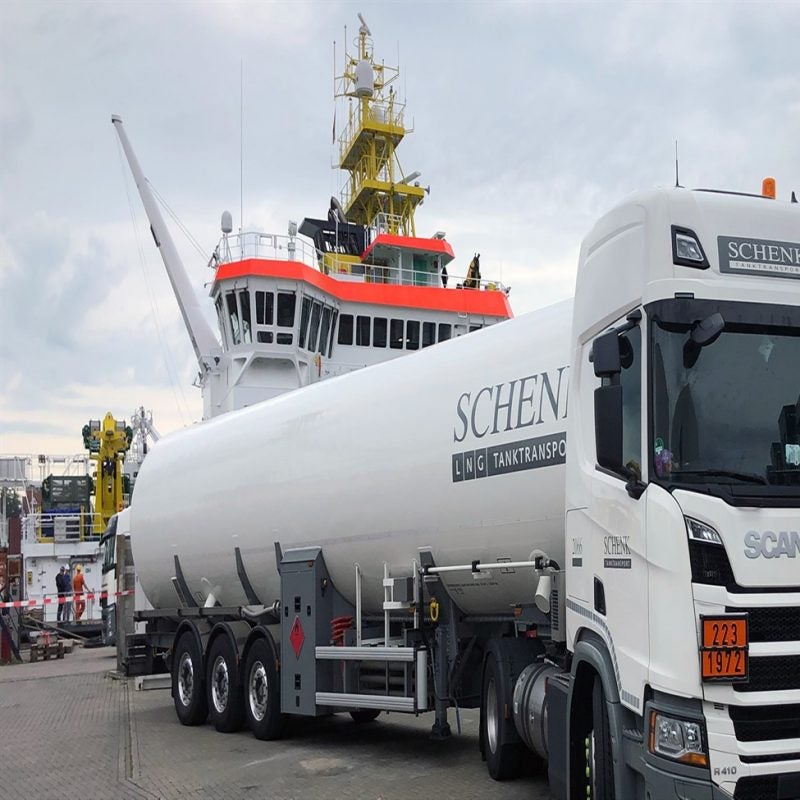 Finland's Gasum has announced that it carried out the first truck-to-ship liquefied natural gas (LNG) bunkering operation in Germany on 27 July.
The LNG was delivered to the LNG-fuelled research vessel Atair, which is currently being constructed at Fassmer shipyard.
Atair is scheduled to commence operations this year. It will replace the previous ATAIR, which was commissioned in 1987.
Germany's Federal Maritime and Hydrographic Agency (BSH) awarded the contract to Fassmer for the construction of the ship.
Atair II will be owned by BSH and will be the world's first government-owned LNG-powered research ship.
The vessel was designed for sea surveying, wreck search and research.
Gasum supported the shipyard with the delivery of LNG for the execution of the operation.
The decision was taken to equip the vessel with engines that can operate on LNG as it produces lower emissions when compared to a ship fuelled by diesel.
The new Atair vessel complies with the Tier III exhaust emission regulations and the EPA Tier IV rules regarding soot particles.
Gasum LNG Maritime sales director Jacob Granqvist said: "Our first LNG bunkering operation with trucks in Germany was a great success and we are proud that we can support the Fassmer shipyard with this very important newbuild project. Gasum has already supported customers with ship-to-ship deliveries in North-West Europe.
"However, this truck-to-ship delivery underlines our commitment to expand our geographical footprint in continental Europe. We are working actively on extending our business in the region and have lined up several projects in Germany, Poland, the Netherlands and Belgium."
LNG is one of the cleanest marine fuel that is available and is one of the most used alternatives to conventional fuels.
In 2017, Norway-based technology specialist Kongsberg signed a deal with Fassmer to supply its integrated concept for the new Atair II research vessel.