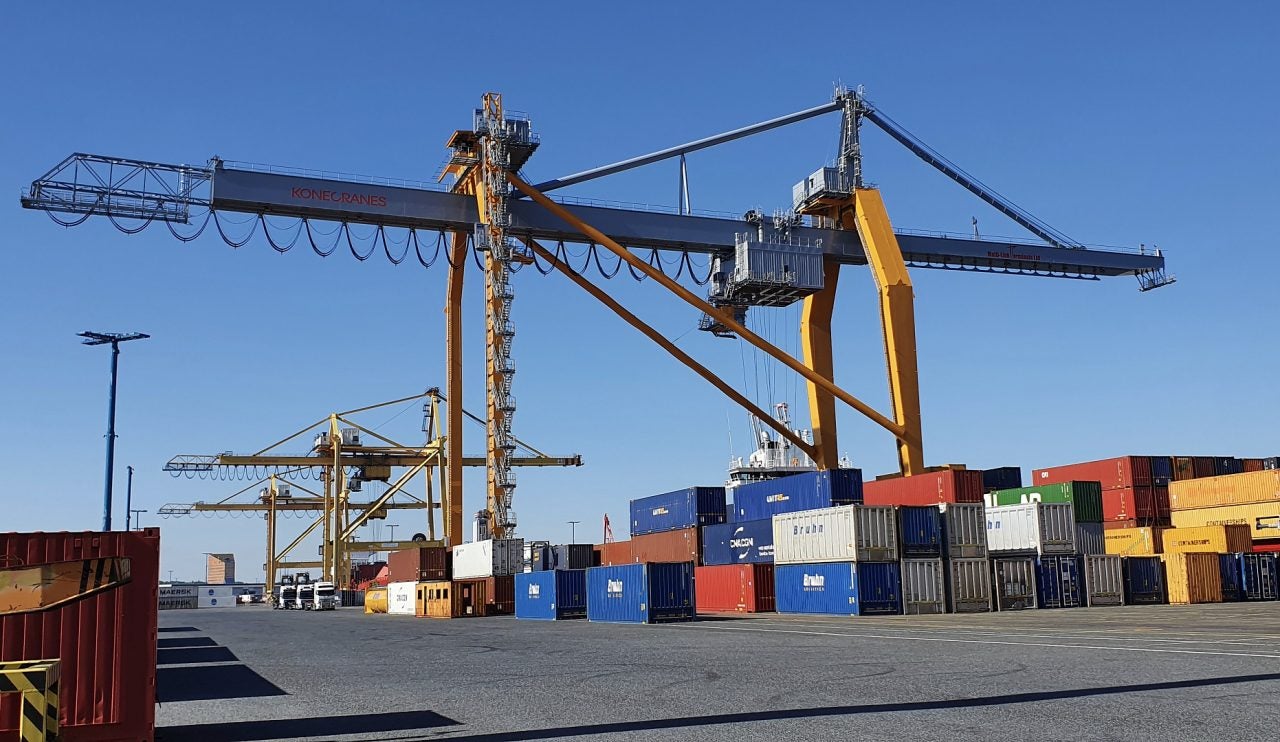 Terminal operator services provider Global Ports Investments has upgraded handling equipment at two of its terminals in Finland.
The company put into operation additional cranes to handle containerships at its Multi-Link Terminals in Kotka and Helsinki.
The handling equipment modernisation is part of an ongoing facility upgrade programme of Global Ports and will extend both terminals' capacities, as well as increase the competitiveness of their offering.
At Multi-Link Terminals Helsinki, a new Konecranes ship-to-shore (STS) crane replaced an older model. The new crane integrates the functionality of an STS and an RMG and is developed specifically for Multi-Link Terminals.
The new crane measures 40m in boom length, 31m in height and 70 tonnes in lifting capacity. It also has the capacity to handle vessels, carrying 14 container rows on deck.
Two Ansaldo STS cranes have been relocated from Hamina port to Multi-Link Terminals in Kotka.
The cranes, which complement the existing STS and mobile harbour crane (MHC), have a capacity of 40t each under the spreader and an outreach of 32m and 38m respectively.
The higher capacity cranes will enable the Kotka terminal to handle higher tonnage vessels.
Global Ports said the next stage of Multi-Link Terminals' STS fleet upgrade includes the modernisation of the existing Liebherr crane. It is expected to be completed next month.
The upgrade includes the increase of crane's height from 21m to 26.5m and boom length from 30m to 32.5m.
The crane upgrade programme in Helsinki has been a part of the Door2Lng project headed by Containerships – CMA CGM and co-financed by the EU.
Last month, Global Ports had relocated six rubber-tyred gantry cranes manufactured by Konecranes from Ust-Luga Container Terminal to First Container Terminal.