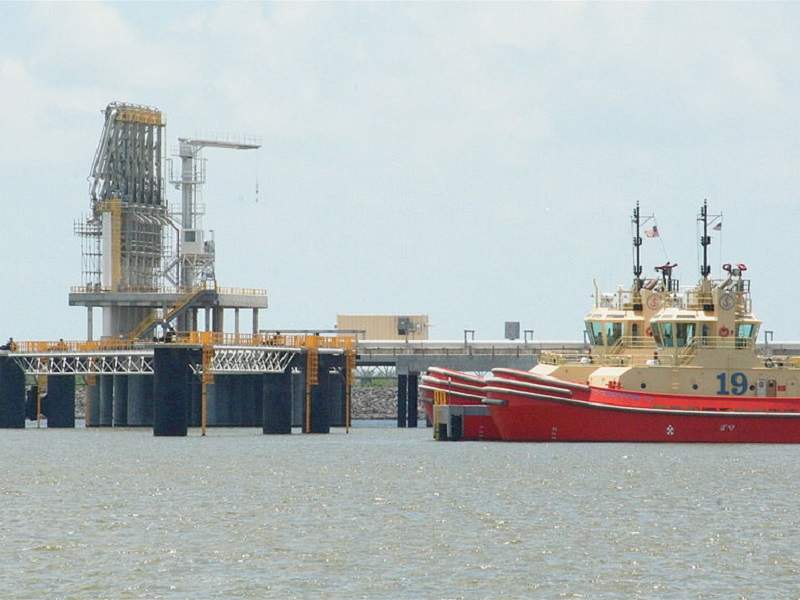 Wall Street multinational investment bank Goldman Sachs is reportedly in talks with the owner of a liquefied natural gas (LNG) fuel plant in the Gulf of Mexico to purchase a cargo of LNG.
American exports of LNG quadrupled between 2016 and 2017 to 1.94 billion cubic feet per day, with the US forecast to become the second largest exporter of the fuel in the world by 2022 behind Australia. According to the US Energy Information Administration, all of the fuel exported comes from the Sabine Pass, a plant located off the Gulf of Mexico, which cools 2.8 billion cubic feet of gas into liquid every day. This gas is then shipped as LNG to markets in Asia and South America.
With analysts predicting that LNG trading will soon resemble the crude oil market, Goldman has reportedly entered negotiations with Sabine Pass's owner, Cheniere Energy Inc., to buy a cargo of the fuel.
Local media report that the company is under pressure to improve results in its commodities branch, which recorded its worst year in 2017. Goldman plans to quickly resell the gas to another party with a view to avoiding the dangers associated with a week-long ocean voyage.
However, the move could prove costly in the event that the bank fails to find a buyer or there is a drop in the price of LNG. According to Wood Mackenzie, the average spot cargo leaving the US is thought to be worth around $30m.
Despite several recent attempts from regulators to keep banks out of the commodities business, Goldman Sachs has managed to remain a big player in several markets. The company is the eighth-largest marketer of natural gas in the US and has recently been targeting the growing LNG market.
Although the bank is currently in talks with gas producer Cheniere, sources close to Goldman have said it may consider other sellers.