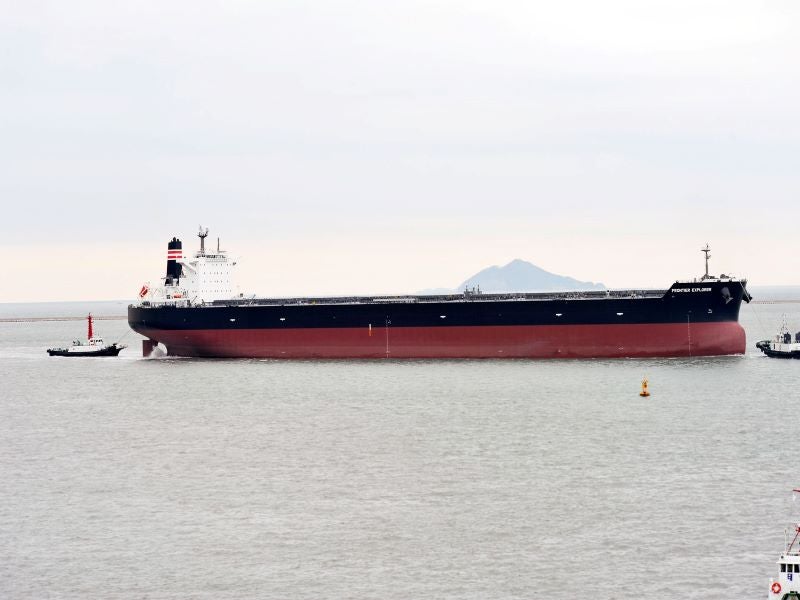 GoodFuels has concluded its supply of sustainable marine biofuel to NYK to power the latter's bulk carrier MV Frontier Explorer.
This is said to be GoodFuels' first biofuel delivery in the Asia-Pacific region, as well as its first such supply to a key maritime client since the launch of its Singapore office.
The company refuelled the NYK vessel with biofuel blended with very low sulphur fuel oil (VLSFO) during a port call to Singapore while en route from Australia to India.
The delivery is part of a partnership announced in May between GoodFuels and Itochu. This partnership aims to scale up the use of sustainable marine biofuel in Singapore, Japan and the Asia-Pacific region.
Under the agreement, Itochu is responsible for logistics, blending and distribution of the biofuel blend, while GoodFuels is responsible for sourcing, technical expertise and sales.
GoodFuels also worked with NYK's technical and commercial team, as well as with a licenced bunker supplier, to complete the bunkering.
The company first delivered biofuel to an NYK-owned vessel in Rotterdam, the Netherlands, in January 2019.
GoodFuels Asia-Pacific general manager Jing Xieng JX Han said: "It's important to underline just how significant this first refuelling with NYK is for GoodFuels' presence in Asia.
"Just a few months after commencing operations in Singapore, and hot on the heels of our recent agreement with Itochu, we are proving to the market that we are ready to supply our sustainable biofuels solutions to meet growing demand in the region."
The agreement between GoodFuels and Itochu includes offering access to sustainable marine biofuels in all territorial waters, waterways and harbours of Singapore.