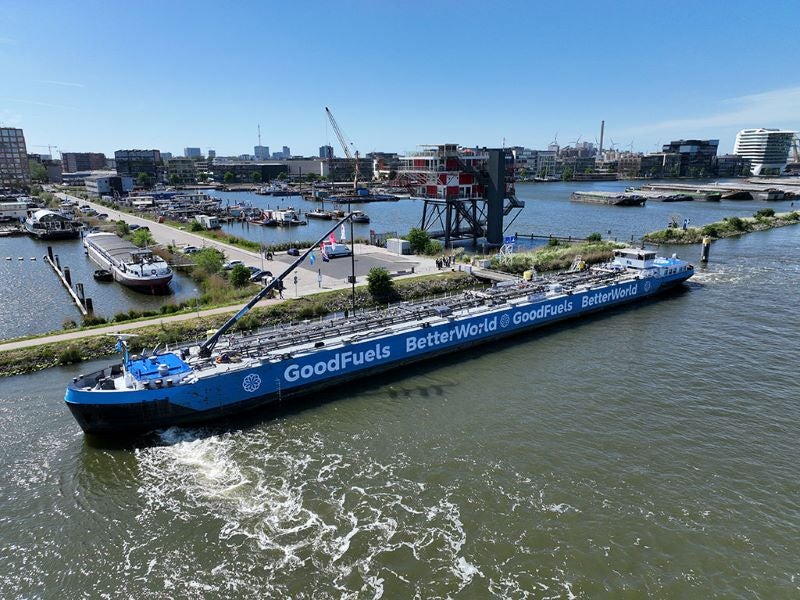 GoodFuels has entered a new long-term partnership agreement with Itochu for the scaling of sustainable marine biofuel in Singapore, Japan and the Asia-Pacific region.
The alliance integrates GoodFuels' sustainable biofuel expertise and client and sourcing portfolio with Itochu's client base and trading and supply operations.
GoodFuels stated: "This new strategic partnership will enable the two companies to build the market and develop the supply chain necessary for wider adoption of marine biofuel."
Itochu will oversee logistics, blending and distribution activities while GoodFuels will manage technical expertise, brand marketing, sourcing and production.
The companies will take equal responsibilities for sales and marketing as well as the scaling capabilities in production and sourcing.
Initially, the collaboration will deliver sustainable marine biofuels to all Singaporean territorial waters, waterways and harbours, in addition to customers transiting the Strait of Malacca.
Under the second phase, the deliveries will be scaled up to the broader Asia-Pacific region, including Japan.
GoodNRG Group CEO Dirk Kronemeijer said: "This new, long-term partnership agreement with Itochu will help us to fulfil our joined ambitions and enable more shipowners in Singapore and Japan to immediately accelerate their decarbonisation efforts via our advanced marine biofuels."
Itochu is involved in the wholesale, distribution and bunkering of petroleum products in Singapore and Japan.
With operations in the Netherlands and Singapore, GoodFuels has expertise in sourcing, development, production and supply of sustainable marine biofuels in the Netherlands and Singapore.
Itochu Petroleum Singapore managing director Ted Tanaka said: "We will steadily respond to the changing environment from a customer-oriented perspective by working with GoodFuels to build an integrated supply chain for sustainable marine biofuels."
Last December, Eagle Bulk Shipping and GoodFuels completed a biofuel-driven test voyage.