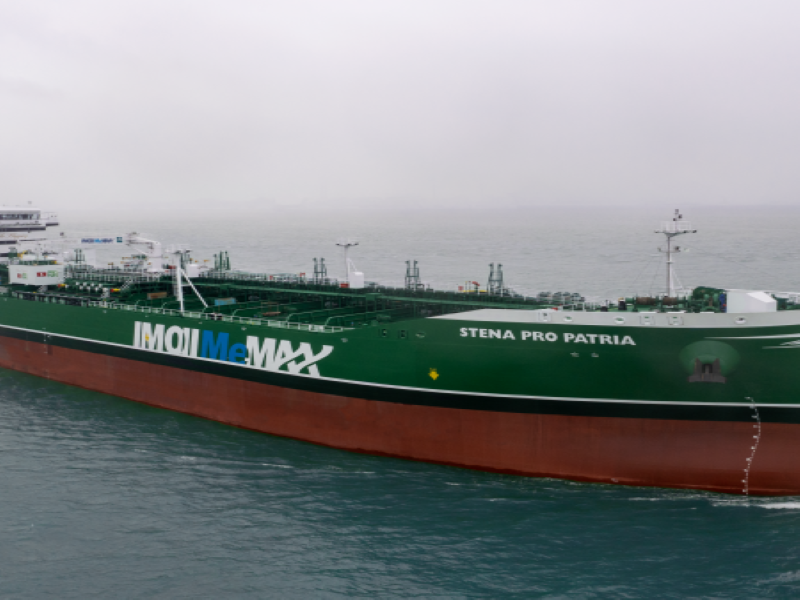 Chinese shipbuilder Guangzhou Shipyard International (GSI) has delivered the first methanol-driven newbuild vessel to Proman Stena Bulk.
Proman Stena Bulk is a joint venture company formed by methanol producer Proman and tanker shipping firm Stena Bulk. GSI is building six methanol-driven newbuild vessels for Proman Stena Bulk and Proman.
A 49,990DWT IMOIIMeMAX dual-fuel mid-range (MR) tanker, the new Stena Pro Patria is currently preparing for commercial operation.
Stena Pro Patria will cruise to Ulsan, South Korea, to load methanol fuel and then continue to Trinidad and Tobago for a naming ceremony later in the year.
The low-emission vessel is anticipated to consume 2,500 tonnes of methanol marine fuel a year, thereby helping to cut down local pollutants, such as SOx and particulate matter (PM).
Stena Pro Patria is also anticipated to reduce NOx emissions by 60% and minimise CO₂ emissions as against conventional marine fuels.
The new vessel features next-generation MAN dual-fuel engines and advanced energy efficiency technologies, including controlled combustion, optimised tuning, redesigned and aerodynamic hull lines, and an energy shaft generator.
Two further vessels, called Stena Pro Marine and Stena Promise, are expected to be delivered later in the year.
Stena Bulk president and CEO Erik Hånell said: "It is only through collaboration and partnership that we can meet our climate goals.
"Today's announcement of a jointly built methanol-powered vessel coming into commercial use is a great example of our successful partnership with Proman, and we hope the first of many major milestones."
In 2019, GSI won a contract from Proman Stena Bulk for the construction of two methanol tankers.