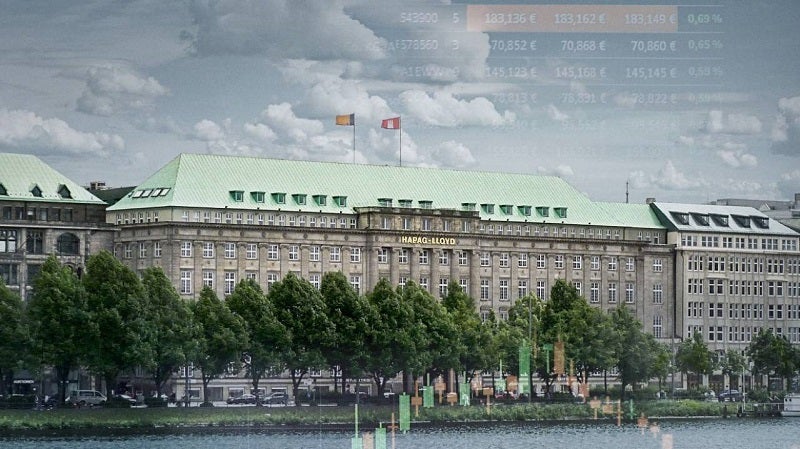 Hapag-Lloyd has reported group profit of $6.7bn (€5.6bn) in the first nine months of the year, a significant growth from $605m in the same period a year ago.
The German firm's revenue for the nine months to September 2021 stood at $17.9bn (€15bn), a surge of nearly 70%.
According to the company, the growth resulted from the increase in average freight rate for a twenty-foot equivalent unit (TEU) container to $1,818 in the first nine months of 2021, compared to $1,097/TEU in the prior year.
The rates jumped due to the 'persistently' high demand for container transports.
Hapag-Lloyd's EBITDA increased to $8.2bn (€6.8bn) from $2bn, whereas EBIT rose to $6.9bn (€5.8bn).
Furthermore, the company reported a 3% year-on-year rise in transport volumes up to 8,980TEU.
Transport costs for Hapag-Lloyd reached $8.9bn (€7.4bn), a growth of 16% from the comparable period last year.
This was driven by higher expenses for container handling and an increased average bunker consumption price.
The average bunker consumption price was reported at $452/tonne in the first nine months of this year, as against $402/tonne in the previous year.
Hapag-Lloyd CEO Rolf Habben Jansen said: "Despite all the operational challenges, we achieved an extraordinary strong nine-month result. However, global supply chains are under enormous pressure, which further intensified during the peak season in the third quarter.
"This unfortunately also creates additional operational burdens for carriers, ports and terminals but, most importantly, for customers worldwide. We will do everything in our power to help with suitable offers and to do our part to resolve the situation through targeted investments and flexible capacity management."
In September, Hapag-Lloyd declared plans to make investments in the German port of JadeWeserPort Wilhelmshaven.