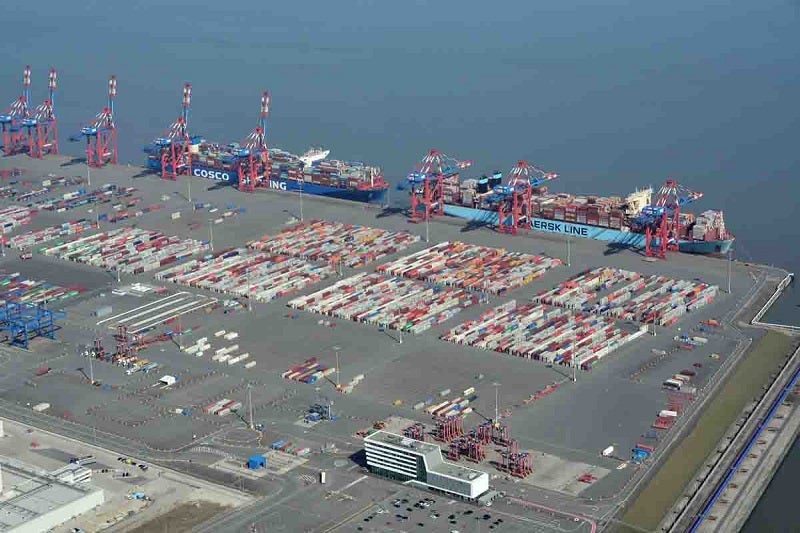 German container line Hapag-Lloyd has announced plans to invest in the German port of JadeWeserPort Wilhelmshaven.
It will purchase a 30% interest in Container Terminal Wilhelmshaven (CTW) as well as 50% of the shares for Rail Terminal Wilhelmshaven (RTW) at JadeWeserPort.
The value of the deal was not revealed by the entities.
The transaction awaits clearance from antitrust authorities and is expected to close in a few months.
CTW is Germany's only deepwater container terminal and is operated by Eurogate, who will continue to own the remaining stake.
Lower Saxony Minister of Economic Affairs and JadeWeserPort-Realisierungsgesellschaft supervisory board chairman Dr Bernd Althusmann said: "The decision of Hapag-Lloyd, Germany's leading shipping company, to participate in the Eurogate CTW at JadeWeserPort is a good signal for the port, the region, Lower Saxony and Northern Germany.
"As the only deepwater port on the German North Sea coast, JadeWeserPort has a unique selling point that stands out in the container business – Hapag-Lloyd has also recognised this. This forward-looking engagement will help to use the port's potential even better and actively shape its development."
JadeWeserPort-Realisierungsgesellschaft managing director Holger Banik said: "With its modern infrastructure and the superstructure offered by the terminal operator, JadeWeserPort offers ideal conditions for handling even large container ships. This port infrastructure now has to be further developed in a tried and tested collaboration with Eurogate."
In July, Hapag-Lloyd completed the purchase of Dutch container shipping firm NileDutch Investments BV after securing antitrust approval.
Hapag-Lloyd then formally bought all shares of NileDutch, which focuses on container services to and from West Africa.