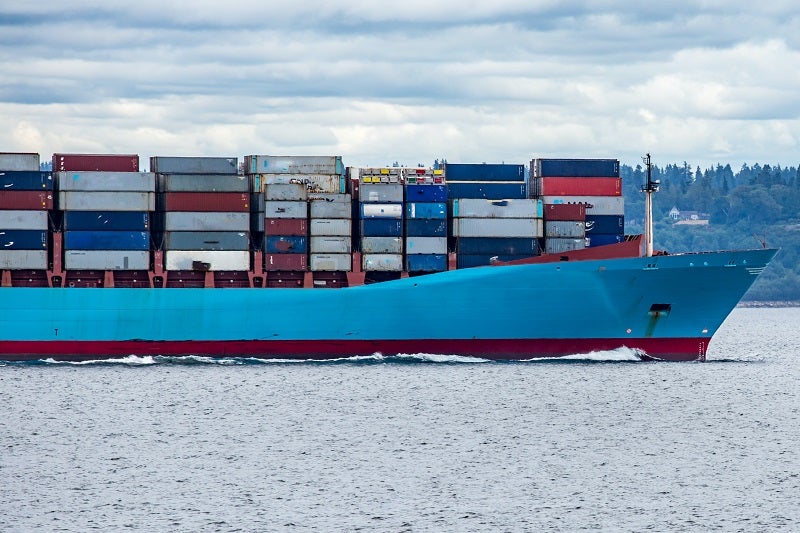 South Korean shipping firm Hyundai Merchant Marine (HMM) has reported a revenue of $4.57bn (KRW5.33tn) in the first half of 2021, a surge of 98.4% as against $2.30bn (KRW2.68tn) in H1 2020.
The company's operating profit rose to $2.06bn (KRW2.4tn) due to the strong demand during the first six month of this year.
In 2020, HMM reported an operating profit of around $117.17m (KRW136.69bn).
The shipping company's net profit stood at around $312m (KRW364.6bn) during the first half of this year as against a loss of $32m (KRW37.5bn) in the same period last year.
Meanwhile, the container handling volumes increased to 1.93 million TEU in the first six months of this year when compared with 1.78 million TEU in H1 2020, indicating an increase of 8.4%.
According to the company, the improvement in its earnings in the first half of this year has been due to increased container handling volumes, higher freight rates, and fleet operations, including twelve 24,000 TEU containerships.
To meet the cargo's increased demand, the company has deployed nearly 38 extra-loader vessels since last August, reported Offshore Energy.
In addition, HMM is planning to take over newly built containers, consisting of 120,000 TEU of dry units and 4,600 TEU of refrigerated units for easing the prevailing shortage of equipment.
All these dry and refrigerated containers will be added to the fleet of the company during this year.
HMM stated: "The highly elevated freight rates are expected to last through this year at the least. The global supply chain will remain strained, resulting from terminal congestions in major ports, the shortage of both vessel space and containers, and increased cargo demand."
In June this year, HMM, Daewoo Shipbuilding and Marine Engineering and Hyundai Heavy Industries signed shipbuilding contracts for 12 container vessels.
The combined value of all the contracts stood at $1.57bn.