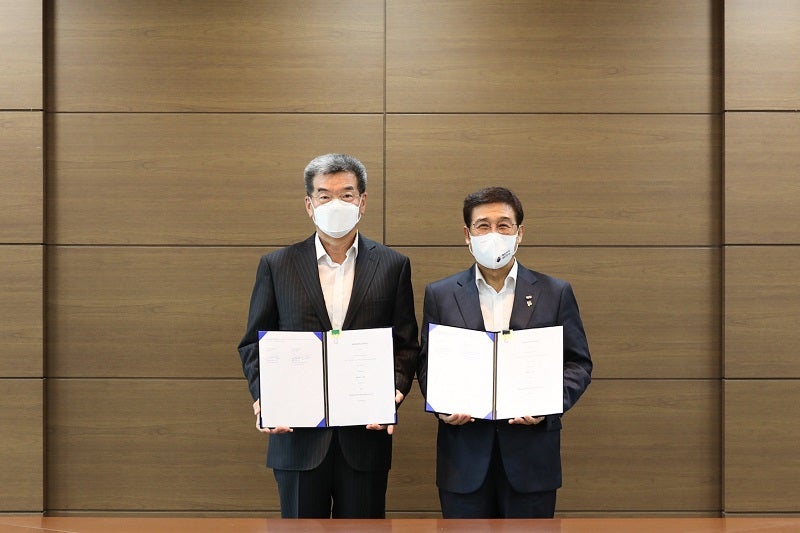 South Korean shipping firms Hyundai Merchant Marine (HMM ), Daewoo Shipbuilding and Marine Engineering (DSME) and Hyundai Heavy Industries (HHI) have signed shipbuilding contracts for 12 container vessels.
The combined value of all the contracts stands at $1.57bn.
As per the agreement, DSME and HHI will be responsible for the construction of six vessels each.
The 13,000 twenty-foot equivalent unit (TEU) containerships are expected to be delivered in the first half of 2024.
All the ships will be designed to operate on liquefied natural gas (LNG) and equipped with hybrid scrubbers.
An HMM official said: "Our newly ordered containerships will be fitted with the latest energy-efficient technologies.
"We expect these ships to give us strong environmental credentials, as well as to provide us with the capacity and flexibility to get our customers' cargo to the right place at the right time."
Last month, HMM signed a memorandum of understanding (MoU) with five South Korean organisations to launch a consortium for exploring feasible green ammonia supply chain solutions.
Apart from HMM, the consortium is comprised of Lotte Fine Chemical, Lotte Global Logistics, Posco, Korean Register (KR) and Korea Shipbuilding and Offshore Engineering (KSOE).
The members will cooperate to develop an end-to-end supply chain for green ammonia, including its production, bunkering, storage and transportation.
In mid-June, HMM reported a cyberattack that affected its email server.
The unidentified security breach, which was identified in the early hours of 12 June, resulted in access to its email outlook system being limited in certain regions.
In the following two days, the company fixed most of the confirmed damages and detected no information or data leaks.