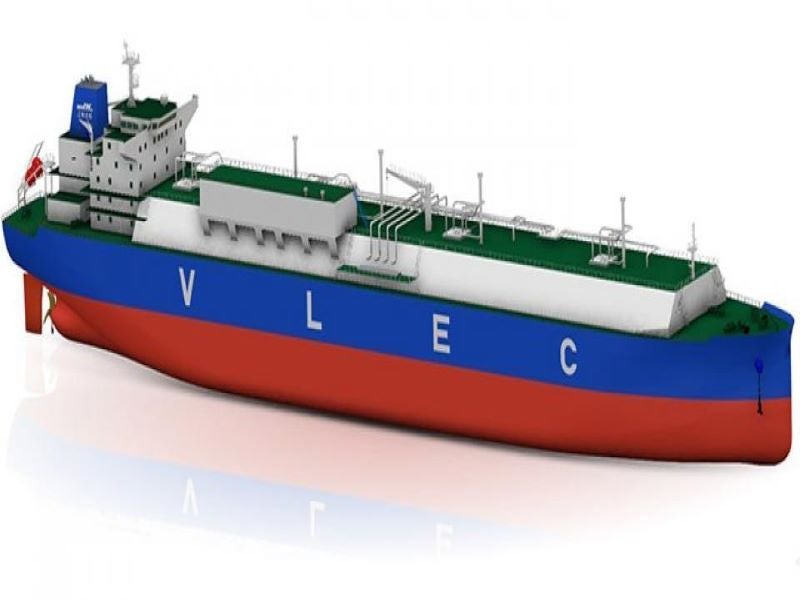 Høglund Marine Solutions has received six more contracts from Jiangnan Shipyard and Babcock LGE for the delivery of integrated automation systems (IAS), cargo control systems (CCS) and fuel gas control systems (FGCS) for six very large ethane carrier (VLEC) newbuilds.
Three of the ships are owned by AW Shipping, a joint venture between Wanhua Chemical Group and Abu Dhabi National Petroleum.
Hong Kong-based Pacific Gas owns one of the carriers, and the final two vessels are owned by Tianjin Southwest Maritime.
Høglund, Jiangnan and Babcock have worked together before, with their partnership previously involving the same scope for four VLEC newbuild vessels in 2021 and 2022.
The operational efficiency of the vessels is expected to be increased through Høglund's IAS, which includes a power management system (PMS), CCS, and FGCS based on one common hard- and software platform.
As a component of the gas handling plant on board, the fuel gas supply system delivers ethane from the cargo to the main, dual-fuel engine.
A shaft generator delivers power to all on-board systems during the voyage.
The new vessels are expected to be delivered between February 2024 and February 2025.
Høglund Marine Solutions sales vice-president Peter Morsbach said: "We're extremely proud to be working again with our partners Jiangnan Shipyard and Babcock.
"This demonstrates how important specialist automation expertise is when it comes to new vessel types that require multiple complex systems to work together seamlessly."
Recently, Høglund Marine won a contract to deliver IAS for three newbuild liquefied natural gas (LNG) bunkering vessels owned by Seaspan ULC.