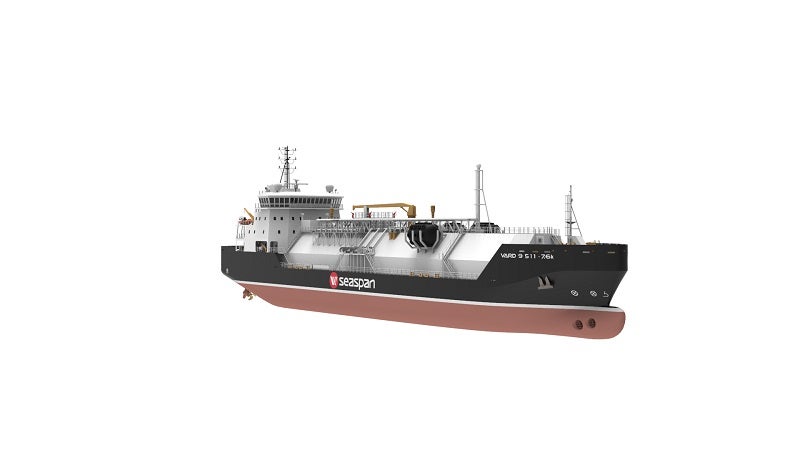 Høglund Marine Solutions has been selected to supply integrated automation systems (IAS) for Canadia-based Seaspan ULC's three newbuild liquefied natural gas (LNG) bunkering vessels (LNGBVs).
The IAS will connect the cargo handling, control and electrical propulsion systems on each of the 7,600m³ ships, which are being constructed at the China International Marine Containers (CIMC) SOE shipbuilding yard.
The Høglund Playback function, which is a central and standard feature of the company's automation systems, will also be included in the vessels.
The company's IAS features an integrated logging system that allows operators to troubleshoot incidents by reviewing any alarm or event.
It provides a detailed view of potentially complex events, so that crew members can use Høglund's tool to check the ship's historical data from an incident, including blackouts, to check what exactly went wrong.
These features will allow the ship's crew to quickly identify the source of a system malfunction.
Being designed by Vard Marine, the three newbuilds will be the first LNG bunkering vessels to operate along the west coast of North America.
The vessels will also include other emerging technologies to reduce emissions of greenhouse gases, radiated noise and other pollutants.
Additionally, they will provide efficient, safe and economical refuelling for multiple ship types as well as transfers to and from a broad range of terminals.
Høglund Marine Solutions Sales vice-president Peter Morsbach said: "We will showcase the benefits of our advanced technology, while demonstrating Høglund's expertise for fixing issues swiftly and supporting the yard during commissioning and installation – attributes that helped us to secure this contract.
"Having pioneered automation and control solutions for some of the first-generation vessels in this segment, we are proud to support the continued development of LNG bunker vessels around the world."