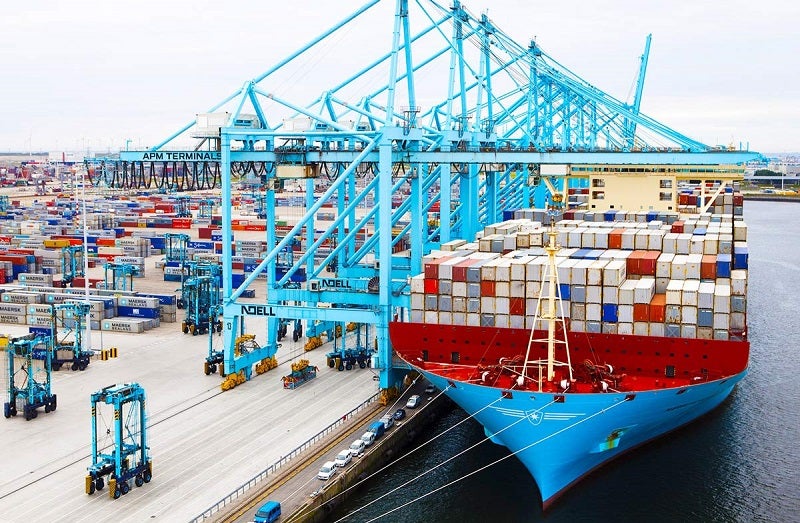 In December 2019, Hutchison Ports signed a letter of intent for the acquisition of APM Terminals Rotterdam (APMTR) from APMT, the port operations unit of A P Moller-Maersk.
The agreement states that, in the short-term, APMTR will continue to function as an independent entity, A P Moller-Maersk will provide a five-year volume guarantee and there will be no involuntary terminations by Hutchison Ports within four years of signing.
Operating since October 2000, APMTR is situated next to Hutchison Ports' existing Europe Container Terminals (ECT) Delta terminal in the Maasvlakte area.
APMT Hub Terminals head Rolf Nielsen said: "Over the past 18 months, the various parties have worked intensively and constructively together with all relevant parties, including APMTR's works council and trade unions, to complete the transaction.
"The sale gives APMTR the best possible future with a good security for jobs for its employees."
With an annual capacity of 3.25 million twenty-foot equivalent units (TEUs), the terminal features around 1,600m of deep-water quay serviced by 13 ship-to-shore gantry cranes.
Hutchison Ports Europe managing director Clemence Cheng said: "We already handle the majority of containers in the port through ECT's Delta and Euromax terminals. The addition of APMTR will further enhance our ability to offer a first-class and flexible service to our customers."
Hutchison Ports managed a total throughput of nearly 83.7 million TEU last year.
The total cost of the acquisition has not yet been revealed.
Last week, APMT agreed to collaborate with Plaquemines Port, Louisiana, US, to develop the future design of the Plaquemines Port Harbor and Terminal District.