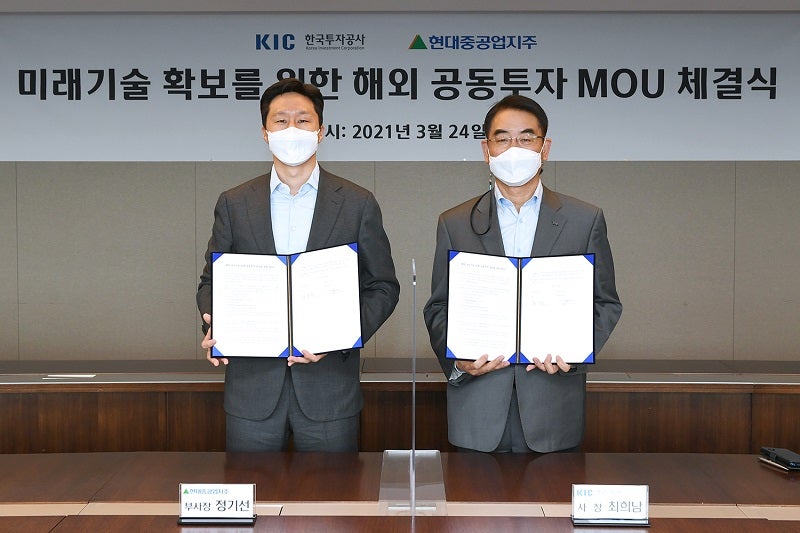 South Korean shipbuilding company Hyundai Heavy Industries Holdings (HHIH) has signed a memorandum of understanding (MoU) with Korea Investment Corporation (KIC) for mergers and acquisitions (M&A) opportunities of developing technology firms.
The duo has agreed to invest nearly KRW1tn ($900m) into a fund, which will be used in developing business relationships.
Under the agreement, the entities will jointly seek to acquire companies focused on the development of technologies that can improve upcoming vessels and the shipbuilding processes, including remote autonomous ships, artificial intelligence (AI), robotics and hydrogen fuel cells.
Apart from the shipping sector, HHIH will also seek opportunities to expand into other sectors such as self-driving vehicle technology, digital healthcare and healthcare data solutions.
HHIH vice-president Chung Ki-sun said: "I hope the MoU would serve as the first step for HHI Holdings to realise the new businesses that it has been promoting so far."
Currently, HHIH is in the process of receiving regulatory approval for its proposed acquisition of Daewoo Shipbuilding and Marine Engineering.
Last week, HHIH's sub-holding company Korea Shipbuilding and Marine Engineering (KSOE) teamed up with Doosan Fuel Cell for the development of an eco-friendly fuel cell for vessels.
The two firms signed an MoU to work jointly on the development of a megawatt (MW)-class solid oxide fuel cell (SOFC) system.
KSOE will be responsible for the complete system control technology and fuel cell layout design.
Doosan Fuel Cell will focus on the system control technologies, as well as the design, production and stability analysis of the fuel cell system.