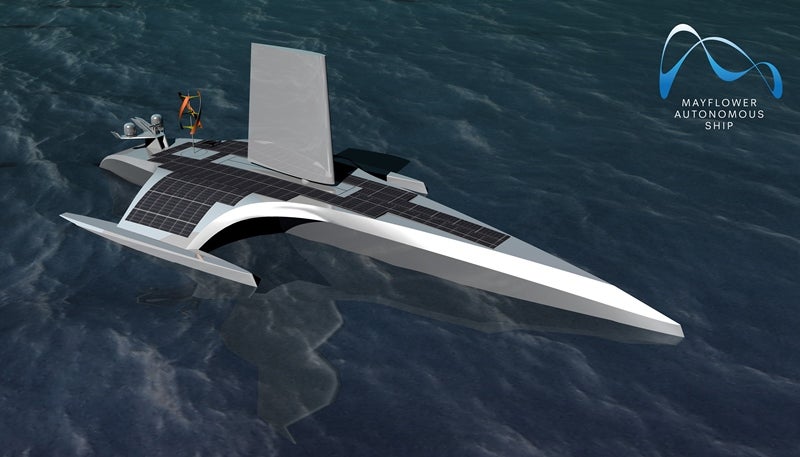 Multinational technology company IBM has announced that it will provide its artificial intelligence (AI) technology to Mayflower Autonomous Ship (MAS) for the trans-Atlantic journey in September 2020.
In July 2015, the Plymouth University in partnership with autonomous craft specialist MSubs and yacht designer Shuttleworth Design launched the project to design and build the world's first fully autonomous, unmanned research ship.
IBM will join the global consortium of partners, led by marine research organisation ProMare.
The launch of the autonomous ship will mark the 400th anniversary of the original Mayflower sailings from Plymouth, England, to Plymouth in Massachusetts, US.
In addition to AI system, IBM will also supply advanced servers, as well as cloud and edge computing technologies for the project.
Mayflower Autonomous Ship project co-director Brett Phaneuf said: "Putting a research ship to sea can cost tens of thousands of dollars or pounds a day and is limited by how much time people can spend on board, a prohibitive factor for many of today's marine scientific missions.
"With this project, we are pioneering a cost-effective and flexible platform for gathering data that will help safeguard the health of the ocean and the industries it supports."
The ship will also be equipped with three research pods that contain sensors and scientific instrumentation.
Pods will be used to understand different areas such as marine mammal monitoring, maritime cybersecurity, ocean plastics and sea level mapping.
The UK's University of Plymouth will coordinate the project, with the support from IBM and ProMare. The university will also lead the research to improve the understanding of microplastics by analysing water samples from the ship.
The university expects the project to provide a better insight into the origin, distribution and potential impact of microplastics in the ocean.
The UK's University of Birmingham will provide virtual, augmented and mixed reality technology for the MAS mission.