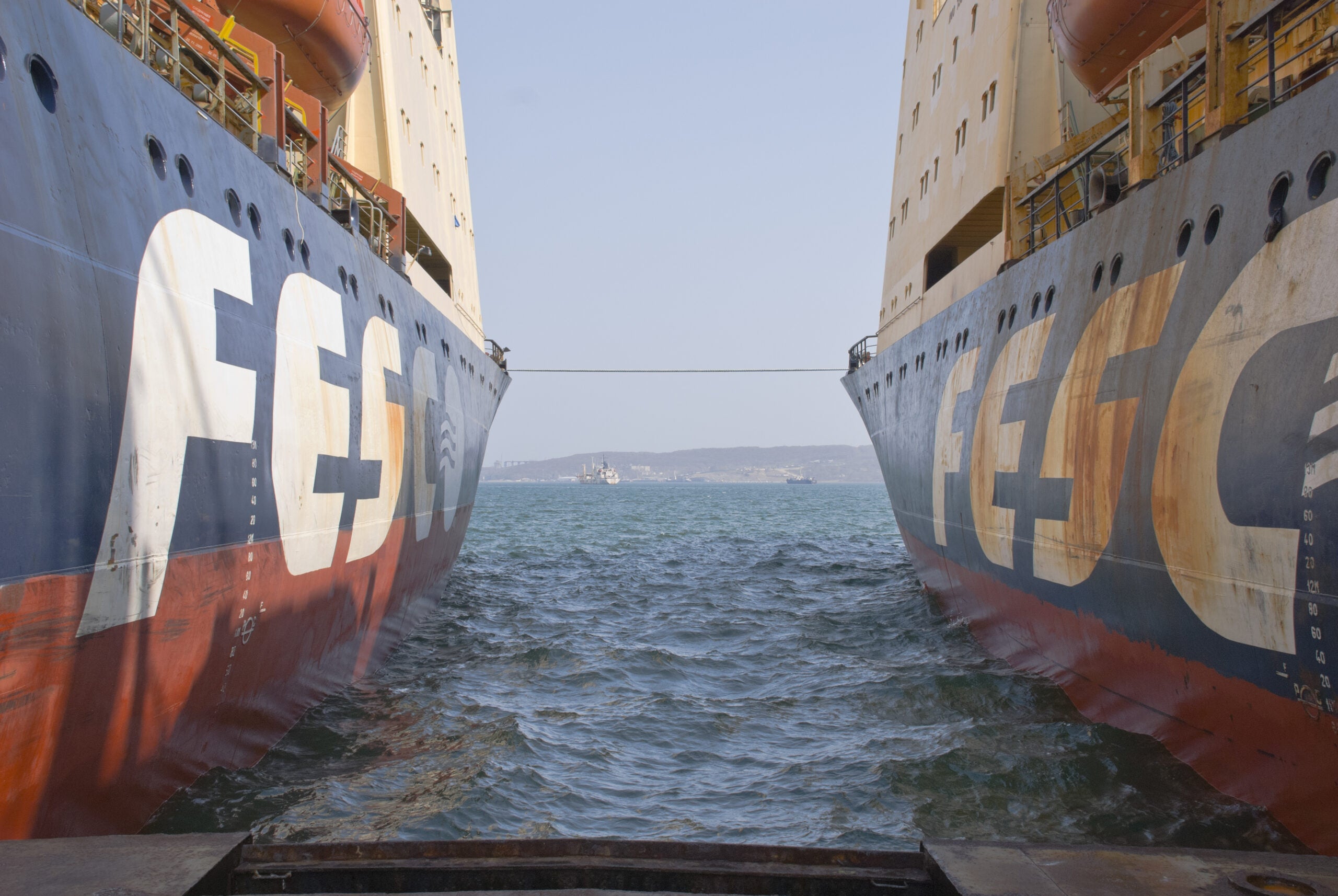 British ship insurer West of England P&I has withdrawn cover for two container ships operated by Russia's FESCO Transportation Group.

The move comes after the cargo vessels were listed by the US Treasury as part of sanctions following Russia's invasion of Ukraine. These are the first Russian-owned vessels to have their insurance cover effected by the US sanctions.
Two Russian vessels in FESCO's fleet, the Fesco Magadan and Fesco Moneron, were designated by the US Treasury due to the vessels' ownership links with Russian financial institution PSB, which is on the US sanctions list.
"We can confirm that we held the entry (insurance) for these two ships. Due to their recent designation by the US authorities, however, the cover has been terminated in accordance with our rules," West of England said in a statement to Reuters.
FESCO said in a statement on its website on Monday that it continued "to provide logistics services on all existing routes in full". It also confirmed that although transactions in euros and US dollars are impacted by the international sanctions, the firm is also accepting transactions in Chinese yuan.
"All settlements and payments in Russian rubles are effected as per normal. Regarding transactions in euros and US dollars in banks that currently are under international sanctions: the group offers its customers various alternative options of payment, including via other banks. Customers can also pay in Chinese yuan," a company statement read.

The US is currently considering restricting Russian-flagged ships from entering its ports as punitive action for Russia's invasion of Ukraine. This move comes after the UK passed a law to prohibit all ships with connections to Russia from entering its ports, granting new powers to authorities for detaining Russian vessels.

Elsewhere, aviation giants Boeing and Airbus have both confirmed that they will stop sending spare parts to Russia, in a move that could be a big blow to the Russian aviation sector.