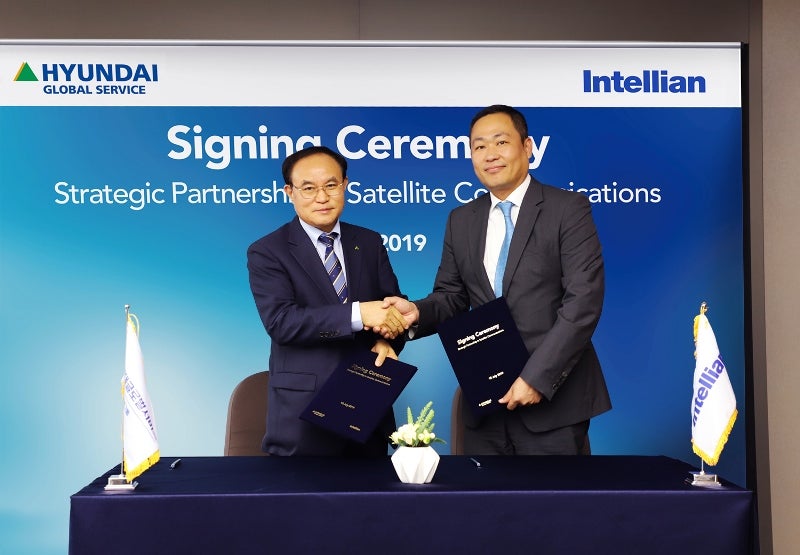 Intellian and Hyundai Global Service (HGS) are to collaborate on optimising and managing vessel performance through satellite communications.
As part of the strategic partnership, the companies' first action will be to expand HGS' Integrated Smart Ship (ISS) solution, which is a digital ecosystem for vessel and fleet management that incorporates data analysis.
The solution supports optimal vessel operation and management and is expected to cut annual fuel costs by more than 6%.
Hyundai Global Service CEO Kwang Heon An said: "With the integration of Intellian's satellite communications antenna technology and our differentiated ISS digital ship management system, we are well-positioned to initiate a paradigm shift in how ships are operated and the value that shipping companies can achieve from previously unobtainable efficiencies."
Under the partnership, Intellian will provide the vessels with full life-cycle support, including monitoring, maintenance and general services under the management of HGS.
All existing and new Hyundai Heavy Industries (HHI) ships will be integrated with Intellian VSAT antennas. HHI is the parent company of HGS.
Together, HGS and Intellian will also start sales and marketing of the ISS solution and satellite communications system to various maritime markets.
Intellian CEO Eric Sung said: "We are confident that our innovative technology and global service network is at the forefront of the smart ship market and our collaboration with HGS is integral to securing this leading position."
The companies will also co-develop new smart antennas to ensure on-going improvements to the ISS solution, allowing for adjustments to be made to meet customer needs.
Last month, HGS signed a business cooperation agreement with satellite telecommunications firm Inmarsat, offering ship owners and managers a wide-ranging care solution for maritime digitalisation.