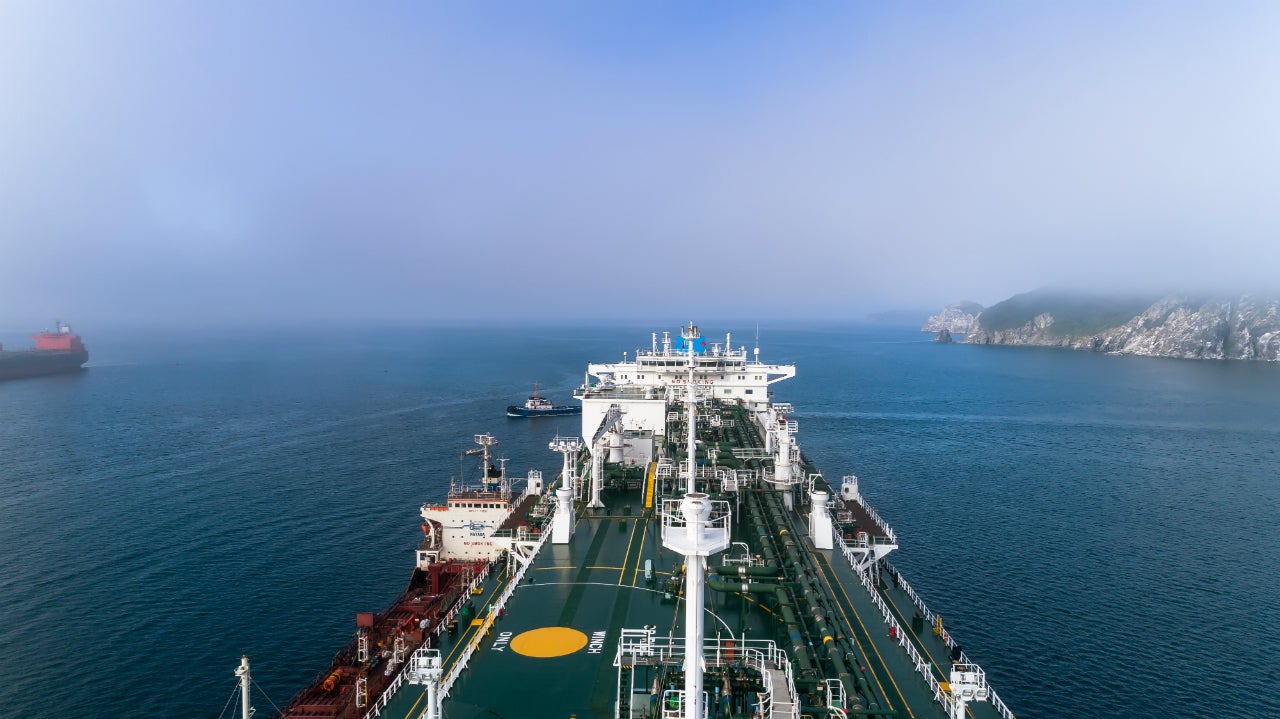 The LNG bunkering vessel (LBV) Kaguya has conducted a ship-to-ship liquefied natural gas (LNG) bunkering by supplying LNG fuel to an NYK pure car and truck carrier (PCTC) at the berth of Shin Kurushima Toyohashi Shipbuilding.
It is the first time that LNG fuel has been supplied to a vessel through ship-to-ship bunkering in Japan.
Kaguya, Japan's first LBV, is operated by Central LNG Marine Fuel Japan Corporation, which is a joint venture (JV) company of NYK, Kawasaki Kisen Kaisha, JERA, and Toyota Tsusho Corporation.
The vessel, which will be based at Kawagoe Thermal Power Station, will soon start supplying LNG fuel to ships in the Chubu region.
Sakura Leader, the PCTC that was provided with the LNG fuel by Kaguya, is the first large LNG-fueled ship to be built at a shipyard in Japan.
Considered to be one of the largest PCTCs in the world, the vessel is capable of transporting approximately 7,000 units, equivalent to standard vehicles.
The International Maritime Organisation (IMO) seeks to cut down greenhouse gas (GHG) emissions from shipping by at least 50% by 2050.
Compared to heavy fuel oil, the use of LNG reduces emissions of sulfur oxides (SOx) and particulate matter (PM) by almost 100%, nitrogen oxides (NOx) by 80%, and carbon dioxide (CO₂) by approximately 30%.
NYK said it has been making a proactive effort to reduce GHG emissions by facilitating environment-friendly transportation.
The company delivered Japan's first LNG-fuelled ship, tugboat Sakigake, in 2015.
In 2016, it introduced the world's first LNG-fuelled PCTC in Europe, followed by the launch world's first purpose-built LNG bunkering vessel next year.
The company expects to deliver the world's first large LNG-fuelled coal carrier in 2023.