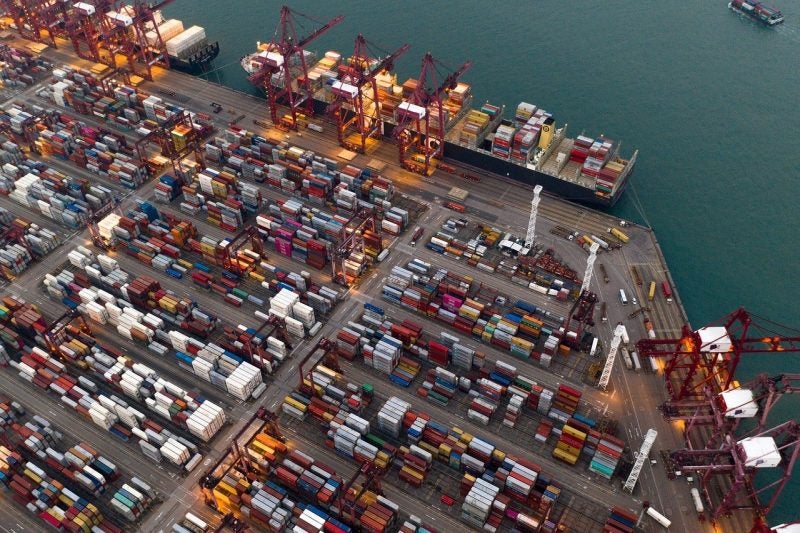 Cargotec subsidiary Kalmar has finalised an agreement to provide Kalmar SmartPort process automation solutions to container terminal operator Termont Montréal.
The order was booked in Cargotec's Q1 2020 order intake and will be delivered during Q2 of 2020.
The automation solutions will be delivered for the fleet of cargo-handling equipment and Kalmar will also provide service deployment, configuration and ongoing support.
Kalmar will deliver a range of Kalmar SmartPort process automation solutions such as SmartStack, SmartLift, SmartScreen and SmartMap.
Process automation solutions SmartStack and SmartLift boost the productivity of the lift equipment operator, reduce human error and improve terminal safety.
The SmartScreen streamlines the work instructions for operators, which is expected to decrease the non-productive moves.
Real-time and historical visualisation of the equipment location can be accessed with SmartMap. It also enables container routing.
Termont is located at the Port of Montréal in Canada. The fleet of cargo-handling equipment in Termont include rubber-tyred gantry cranes, Front End Loaders and terminal tractors.
Kalmar Americas Automation Sales VP John Scott said: "Kalmar SmartPort solutions help terminal operators be more efficient, to see the big picture, think on their feet, reduce complexity and make smarter decisions that boost efficiency.
"During the evaluation process, Termont had the opportunity to visit Kalmar's existing customers to learn about their experiences and to benchmark existing processes."
In November last year, Kalmar won a contract to supply 38 Ottawa T2 terminal tractors for DP World-owned Caucedo marine terminal in the Dominican Republic.