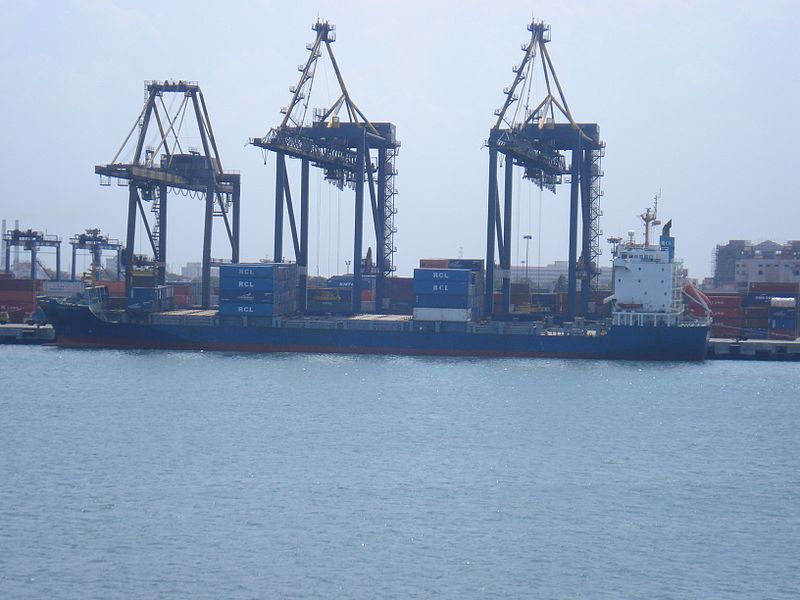 Kamarajar Port (KPL) in Tamil Nadu, India, has decided to develop 320 acres of land to establish industries related to the port business.
The project will receive an investment of Rs700m ($9.85m) and create a number of employment opportunities in the region.
KPL plans to develop infrastructure such as roads, rail connectivity, warehousing, container terminals and truck parking.
KPL chairman and managing director Sunil Paliwal said: "We are looking at industries that require the port for imports or exports, for instance, palm oil processing units or lithium-based battery parts units. This will be like a special industrial park that has proximity to the port."
The project is a part of the Sagarmala programme that aims to decrease the logistic expenses and time for moving EXIM and domestic cargo.
The increased industrial capacity related to ports near the coast will help to develop the programme.
KPL has enlisted a consultant who has spoken with different stakeholders to create a business plan. The consultant has also identified a number of industries from pharmaceuticals to non-metallic minerals.
The port is yet to receive the environmental clearance for the project that proposes to tender and auction the land parcels for 60-year-long leases.
Paliwal added: "Such leases are usually for 30 years, but we have taken special permission from the Government of India for making the project more competitive."
Of the proposed 320 acres, 187 acres will be used for industrial and logistics development. The remaining area will be allocated for roads, utilities and green space.
In 2017, the Government of India started new projects under its Sagarmala programme at the Kamarajar Port.
A sum of Rs2,500bn ($38bn) was allocated to spend in Tamil Nadu, which included Rs390bn ($6bn) for port modernisation, Rs550bn ($8bn) for port connectivity and Rs1,500bn ($23bn) for port-led industrialisation.