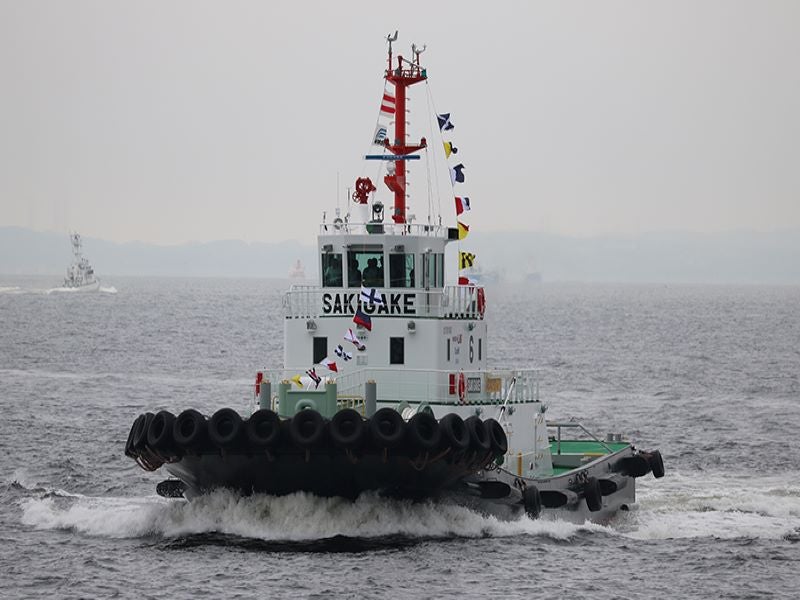 Nippon Yūsen Kabushiki Kaisha (NYK) Line has awarded a contract to Keihin Dock for the conversion of a liquefied natural gas (LNG)-fueled tugboat to ammonia-fuel specifications.
Keihin Dock, an NYK Group firm, will modify the Sakigake tugboat, which is operated by another NYK Group company, Shin-Nippon Kaiyosha.
Currently driven by LNG, the vessel is expected to be modified to operate on ammonia fuel by 2024.
Last year, NYK and IHI Power Systems (IPS) started an initiative for the installation of a domestically produced ammonia-fueled engine on vessels.
The initiative is part of the Green Innovation Fund Project of the New Energy and Industrial Technology Development Organization (NEDO).
Greenhouse gas (GHG) emissions are expected to be significantly reduced by using ammonia as a fuel for ships, stated NYK.
NYK and IPS are involved in research and development activities for sustainable fuels that can have early social implementation.
Both companies are focusing on addressing the challenges related to various designs in using ammonia as fuel without changing the size of conventional tugboats. They secured approval in principle (AIP) from Nippon Kaiji Kyokai (ClassNK) last month.
NYK will start modification in fiscal 2023 and plans to begin demonstration operations in the port of Yokohama in fiscal 2024.
Last month, NYK signed a business alliance agreement with Nakashima Propeller and Fluid Techno to evaluate the use of energy-saving devices on an existing fleet of ships.
The firms have agreed to work together to verify the fuel efficiency benefits of energy-saving devices, in addition to identifying their optimal combinations and installing them on existing vessels.