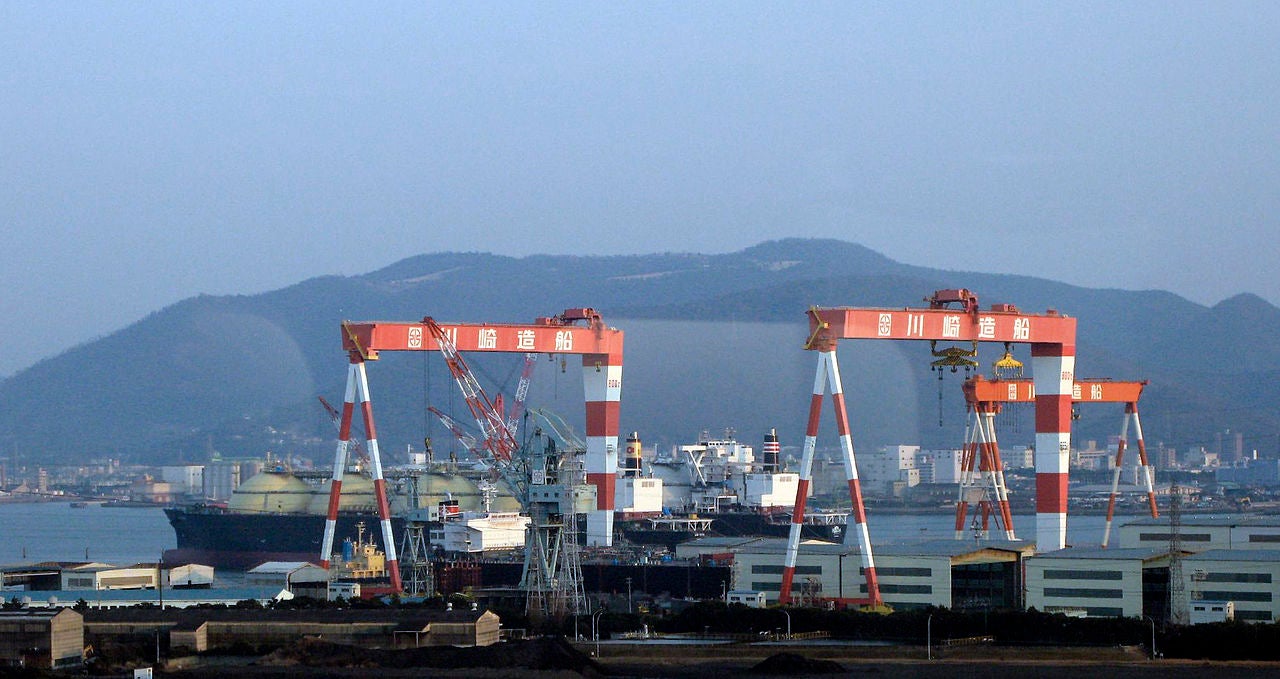 Kawasaki Heavy Industries (KHI) has held a naming ceremony for the first liquefied natural gas (LNG) bunkering vessel (LBV) of Japan at the Sakaide Works.
The vessel is expected to start supplying LNG to ships with ship-to-ship bunkering in the Chubu region from next month or later this year.
Toyota Motor Corporation CEO Masashi Asakura, Japan's Ministry of Land, Infrastructure, Transport and Tourism Engineering Affairs, Ports and Harbors Bureau Deputy Director-General Masahiro Kato and other dignitaries attended the ceremony.
On 16 September, the vessel was named Kaguya after the character of Princess Kaguya in The Tale of the Bamboo Cutter, Japan's oldest story.
Central LNG Marine Fuel Japan Corporation will operate the Kaguya vessel that will be based at JERA's Kawagoe Thermal Power Station.
In 2018, K Line, JERA, Toyota Tsusho and NYK Line jointly set up the Central LNG Shipping Japan Corporation (CLS) and Central LNG Marine Fuel Japan Corporation (CLMF).
The LBV is owned and operated by CLS, while CLMF is responsible for the promotion of the LNG bunkering in the Chubu.
The International Maritime Organization (IMO) has set a goal of reducing greenhouse gas (GHG) emissions by 50% from shipping by 2050.
After it starts operations, Kaguya will provide LNG to NYK Line operated first large LNG-fueled pure car and truck carrier (PCTC) Sakura Leader.
It will also provide fuel to new car carrier that will be delivered later this year by K-Line and to other LNG-fuelled vessels.
Earlier this month, NYK Line, ClassNK and IHI Power Systems signed a joint research and development (R&D) agreement to explore the practical use of the first ammonia-fuelled tugboat in the world.
In a separate development, a naming ceremony was held for the world's largest LNG bunker vessel at Rotterdam, Netherlands.
The 18,600m³ GTT Mark III Flex membrane vessel was given the name Gas Agility.
The vessel is owned by a subsidiary of Mitsui OSK Lines (MOL), Emerald Green Maritime Limited. It is chartered by Total Marine Fuels Global Solutions (TMFGS).