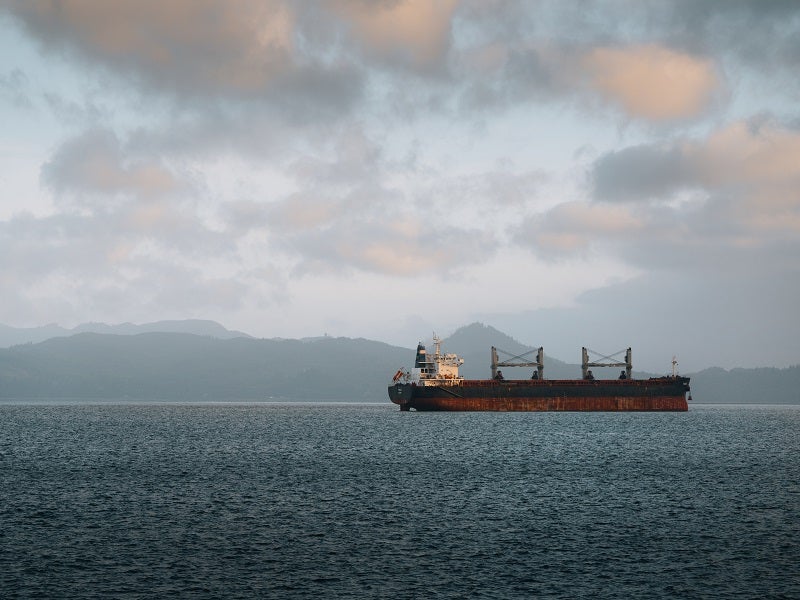 Japanese shipbuilder Kawasaki Heavy Industries (KHI) has delivered a bulk carrier named Green Mile for Sakae Shipping.
The newbuild was handed over to Sakae Shipping at Nantong Cosco KHI Ship Engineering (NACKS).
Situated in China's Nantong City, NACKS is jointly run with China COSCO Shipping Corporation.
With an overall length of 199.9m, Green Mile features a total capacity of 61,000dwt as well as a hold capacity of 77,539m³.
The new ship has a moulded breadth of 32.24m, moulded depth of 18.6m and moulded draft of 13m.
With an average tonnage of 34,511t, the bulk carrier has a deadweight of 61,222t.
Green Mile is equipped with a MAN B&W 6S50ME-B9.3 diesel engine, which functions as the main engine.
The ship can sail at a speed of nearly 14.5k and accommodate 25 crew members.
Registered in Panama, the vessel has been classified by the American Bureau of Shipping (ABS).
It will be used by Sakae Shipping to carry grains, coal, ores and steel products.
For this purpose, the ship includes a flush deck with forecastle and five holds.
Furthermore, for allowing cargo loading and unloading in ports that lack the necessary handling facilities, Green Mile has been loaded with four 30t deck cranes.
These cranes are placed along the centre of the vessel, in between the hatch covers.
To enable improved propulsion performance, it has been equipped with high propulsion efficiency propellers, the Kawasaki rudder bulb system with fins (RBS-F) and a semi-duct system with contra fins (SDS-F).
The newbuild is also installed with several capabilities for reaching maximum fuel economy, including an energy-saving, electronically-controlled main diesel engine.
Last November, KHI delivered a bulk carrier for Fair Wind Marshall named GCL Hazira.