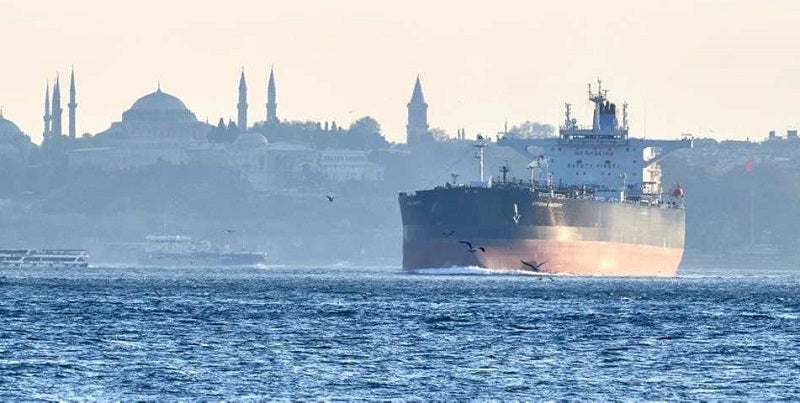 Kongsberg Digital has secured a contract from Güngen Denizcilik ve Ticaret, a Turkish-owned and registered shipping firm, to supply its Vessel Insight infrastructure.
As part of its digitalisation plan, Güngen will install the solution onboard all six of its Suezmax crude oil tankers.
The companies signed the contract in May, and the deployment is expected to start this month.
With this installation, Güngen aims to reduce fleet emissions, optimise performance and increase fuel savings.
Kongsberg's Vessel Insight infrastructure will help in standardising the digitalisation process and gathering all data from the vessel's assets, resulting in easy analysis, the company stated.
This can be integrated with software applications in the Kognifai Marketplace.
Güngen COO Selim Güngen said: "The multitude of sensors onboard our ships produce a massive amount of valuable data. So far, despite enjoying the best satellite communication contracts that the market has to offer, we have only really been able to access this data by logging into our ships. This relatively slow and inefficient process has obstructed our predictive maintenance and data analysis endeavours.
"We, therefore, reached out to Kongsberg, who also made our ships' automation systems, to find a solution, which will deliver an effortless data stream, accessible from anywhere and at any time from a user-friendly interface."
Touted as a 'cost-efficient data infrastructure solution', Vessel Insight infrastructure allows shipowners and operators to commence their process of digitalisation.
It gathers and contextualises data from vessels so that necessary information can be used to solve a predefined set of Key Performance Indicators.
Along with Vessel Insight, Güngen will also gain access to the Kognifai Marketplace, which is a network of third-party software applications.
According to Kongsberg Digital, these applications can be used by shipowners and operators for making their trades more sustainable.
Last month, NLNG Ship Management Limited selected Kongsberg Maritime to provide the patented JAWS (Just Add Water System) draught and trim optimisation software from Shell across its fleet.