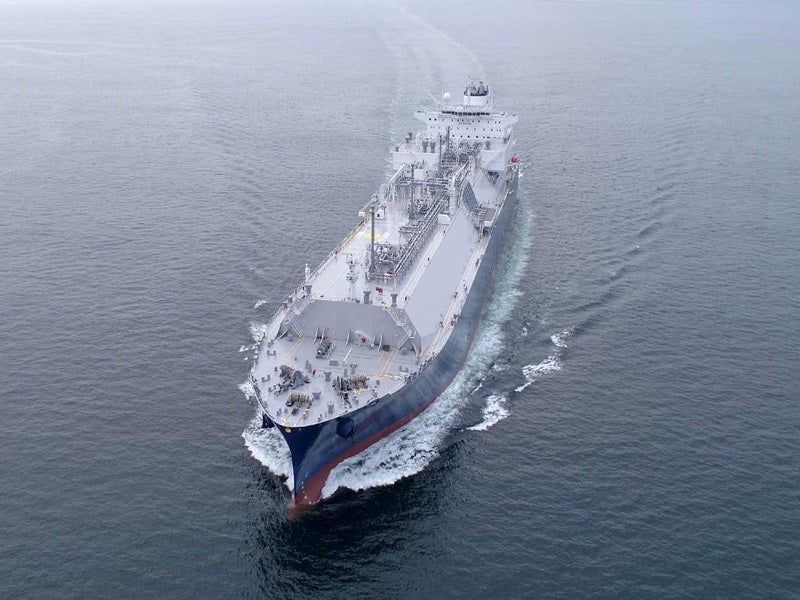 Kongsberg has secured a five-year contract from Shell to deploy its Just Add Water System (JAWS) software onboard 45 liquefied natural gas (LNG) carriers chartered by Shell.
These LNG carriers are already equipped with the Kongsberg Maritime K-IMS Information Management System application suite.
Before signing the contract, Kongsberg, Shell and LNG shipping services provider Gaslog jointly conducted a year-long trial onboard the LNG carrier Methane Julia Louise.
This trial proved that JAWS has the ability to offer significant fuel savings for the ship.
As a user-friendly hydrodynamic optimisation programme, JAWS needs no additional instrumentation.
It computes suitable operating conditions in real-time on the basis of algorithms developed from historic high-frequency ship data.
It offers recommendations on a continuous basis for ideal trim and draft, enabling crews to lower fuel consumption and greenhouse gas (GHG) emissions.
Furthermore, JAWS delivers live data to help ship and fleet managers oversee and report emissions savings.
Shell shipping and maritime senior vice-president Karrie Trauth said: "JAWS has arrived at a pivotal time for shipping operations when digitalisation is being recognised as a key enabler for an industry determined to cut costs, reduce emissions and enhance efficiency.
"It was encouraging to see JAWS referenced directly in the International Energy Agency's World Energy Outlook 2021 flagship report as a key technology for delivering on emission-reducing targets in the shipping sector."
At present, Shell is working with Kongsberg to include JAWS in the Kognifai Marketplace.
This will enable the solution to become available to ocean-going vessels of all kinds, using the Vessel Insight infrastructure.
Last month, Kongsberg Maritime received an order to provide its green propulsion technology for Norwind Offshore's two new commissioning service operations vessels.