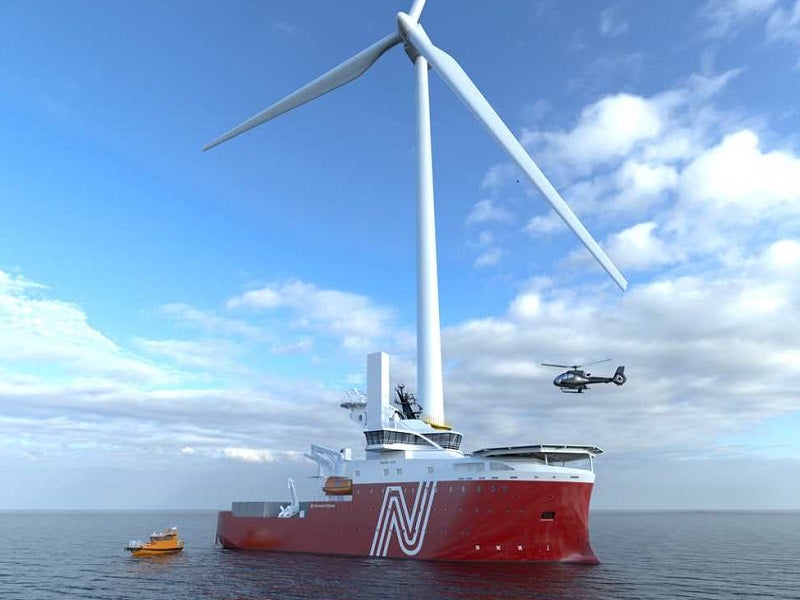 Newly established Norwegian ship-owning firm Norwind Offshore has chosen Kongsberg Maritime's green propulsion technology for its two new commissioning service operations vessels (CSOVs).
These CSOVs will be constructed by Vard.
Featuring the Vard 4 19 design, the first of the new CSOVs will be delivered in the second quarter of 2023.
Vard is expected to deliver the second vessel in Q3 2024.
The CSOVs will be equipped with Kongsberg Maritime's new permanent magnet (PM) PMAZ 2600PM azimuth thrusters, a retractable azimuth thruster and PM tunnel thrusters.
These are claimed to offer improved propulsion efficiency and manoeuvrability, along with compact dimensions, less emissions and lower operational noise.
In a statement, Kongsberg Maritime said: "With only one rotating component in the underwater unit, low oil volume and no requirement for lubrication pumps or inboard cooling systems, PM thrusters experience reduced wear and tear and consequently deliver substantial savings in lifecycle cost."
In comparison with conventional azimuth thrusters, the new Kongsberg Maritime system is said to help minimise emissions and oil spill risk, as well as decrease energy usage by a significant margin.
Furthermore, it has been developed in accordance with noise and vibration norms, both on board the ship as well as in regard to emissions to sea (URN).
Kongsberg Maritime sales propulsion and engines senior vice-president Ottar Ristesund said: "It's a pleasure for us to know that our high-end products perform such a central role in the contract for this new and innovative player in the offshore wind market.
"We share our objectives to enable safer, more economical and greener operations at sea with both VARD and Norwind Offshore, and it will be rewarding for everyone concerned to put these principles into practice in such a direct and practical way."
Last month, Havila Kystruten awarded a contract to Kongsberg Maritime to provide an engine and thruster package for its new cruise vessel, named Havila Capella.