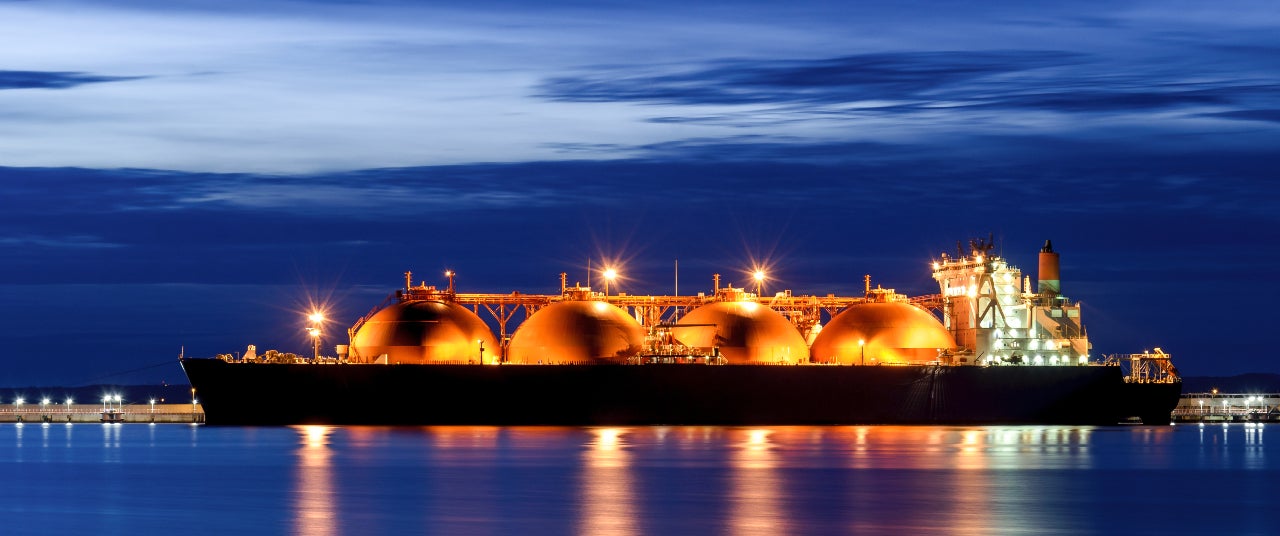 Hyundai Mipo Dockyard, a subsidiary of Korea Shipbuilding & Offshore Engineering (KSOE), has supplied a 30,000m³ medium-sized liquefied natural gas (LNG) carrier, Ravenna Knutsen, to its client Knutsen Group in Norway.
A christening ceremony was held for the vessel before it departed for Italy, reported Business Korea.
Ravenna Knutsen is the first medium-sized LNG carrier to be ordered from a Korean shipbuilder by a foreign shipping company.
The LNG carrier, measuring 180m-long, 28.4m-wide, and 19.4m-high, will be deployed to deliver LNG to the Italian island of Sardinia.
The vessel has the ability to sail up to 15k, carrying LNG at cryogenic temperatures in its three cargo tanks.
Furthermore, the vessel features a dual-fuel propulsion system and a shaft generator, enabling the ship to meet the environmental regulations and operate on high efficiency.
The propulsion system can use naturally vaporised gas as fuel, while the shaft generator can generate and supply electricity through propulsion engines.
An official of Hyundai Mipo Dockyard said: "The construction of an LNG carrier has added momentum to our efforts to shift our focus to high value-added ships. We will make every effort to develop eco-friendly vessels such as hydrogen and ammonia-powered ships."
Last week, KSOE signed contracts with European and African shipping corporations for the construction of three petroleum carriers (PCs) and two mid-sized liquefied petroleum gas (LPG) carriers.
The company is expecting to receive an additional order in the future as the LPG carrier contract includes an option for another vessel of the same model.
The LPG carriers and PCs will be constructed at Hyundai Mipo Dockyard in Korea's Ulsan.
The total value of the order was approximately $230m.