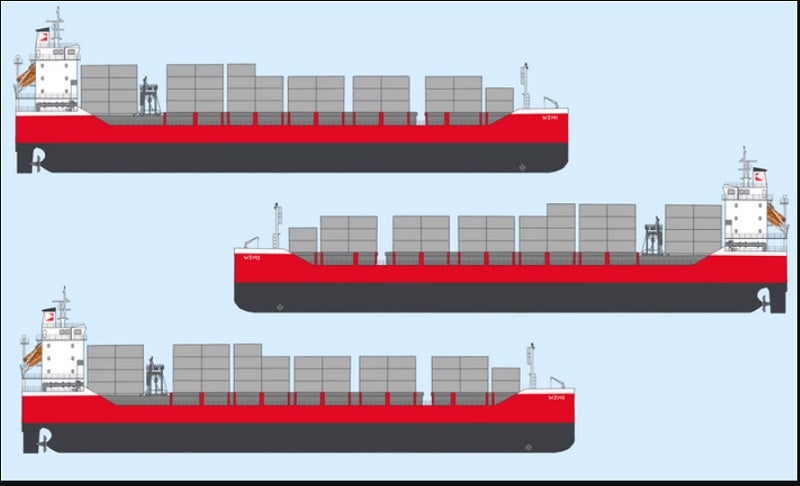 Finland-based shipping firm Langh Ship has placed an order for three 7,800dwt multipurpose (MPP) dry cargo ships.
In addition, Langh Ship signed a long-term time charter with Finnish steel manufacturer Outokumpu for the vessels to operate on the short sea lane between Finland and continental Europe.
The newbuilds will be constructed at the Wuhu shipyard in China, with the delivery of the first ship scheduled to take place in mid-2023.
The remaining two vessels will be handed over shortly afterwards.
The ice class 1A ships will carry semi-finished and finished steel products to customers.
The back-haul of the newbuilds will be equipped with steel scrap, which is the primary raw material of Outokumpu stainless steel.
Langh Ship worked on the designs for the vessels in partnership with Outokumpu and China-based ship designer Shanghai Merchant Ship Design and Research Institute (SDARI).
The vessels have been designed to support steel transportation but will also be able to function as multipurpose vessels to carry different cargo according to the needs of Outokumpu.
Furthermore, they will be built to fulfil the sustainability goals of Outokumpu and meet future environmental regulations.
Equipped with dual-fuel engines, the ships will have the capacity to operate on different fuels and be modified for future propellants.
In a statement, Langh Ship said: "As initial fuel, they will use liquefied natural gas (LNG), which can be directly replaced by liquefied biogas (LBG). The ship's LNG tank is both methanol and ammonia ready. Furthermore, the vessels are prepared for installation of onshore power, which would make them emission-free during port calls."
The newbuilds will also have reserved space for the deployment of batteries to enable hybrid solutions.
Additionally, they will feature Langh Tech's newly launched Ballast Water Management System.
In 2019, Langh Tech reached an agreement with STX Offshore and Shipbuilding for the delivery and retrofit of scrubber systems on seven Polaris Shipping-operated ships.