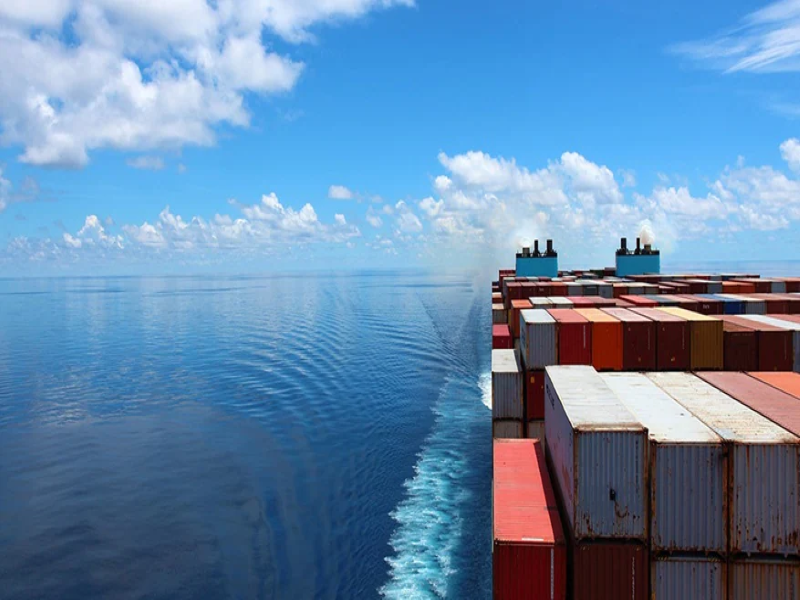 Danish shipping company Maersk has reached a strategic collaboration with US-based project developer Carbon Sink to speed up the production of green marine fuels.
Under the letter of intent (LOI) agreement signed in this regard, Carbon Sink will build green methanol production facilities in the US.
With an annual production capacity of around 100,000 tons, the first plant will be co-located with an existing Red River Energy bioethanol facility in Rosholt, South Dakota, US.
This South Dakota facility is expected to begin commercial operations in 2027.
Maersk plans to buy the facility's entire volume, while also having options for the output from subsequent Carbon Sink plants at other sites.
Carbon Sink will produce green methanol using commercially available technology. It will combine green hydrogen from the electrolysis of water using additional renewable electricity and biogenic CO₂.
Waste CO₂ emissions collected from the Red River Energy plant will be recycled and used in the first green methanol project.
Maersk green fuels sourcing head Berit Hinnemann said: "Securing green fuels at scale in this decade is critical in our fleet decarbonisation efforts.
"We have set a 2040 net zero target for our entire business – but importantly, to stay in line with the Paris Agreement, we have also set 2030 targets to ensure meaningful progress in this decade."
Including Carbon Sink, Maersk is now working with eight strategic partners for the delivery of green fuel for the 19 methanol-powered box ships that it currently has on order.
Earlier this month, Maersk collaborated with the Spanish Government to study large-scale green fuel production in the country.