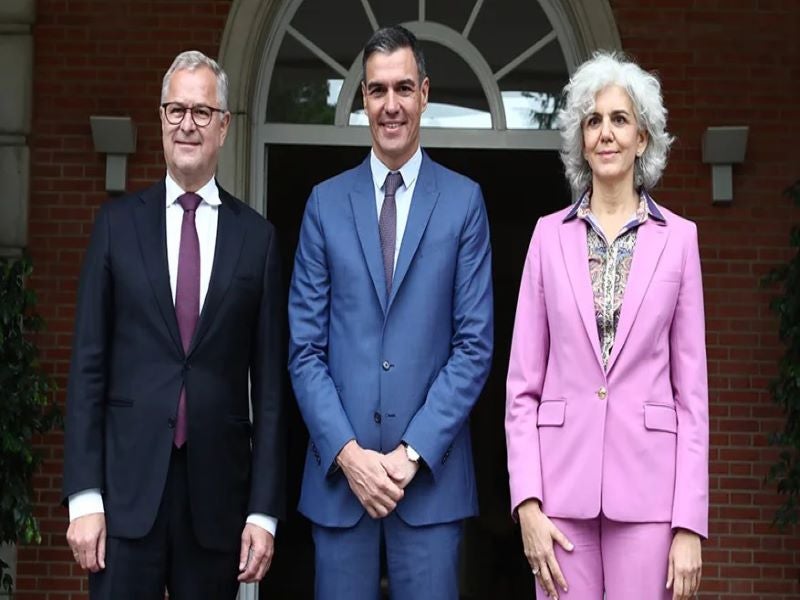 Maersk has signed  a General Protocol for collaboration with the Spanish Government to assess the opportunities related to the production of large-scale green fuels in the country.
The partnership is expected to help deliver up to two million tonnes of green fuels per annum, once it is fully implemented.
The project will focus on a feasibility study that will cover the full value chain, right from renewable energy sources to the bunkering of vessels.
Maersk, along with the government, will evaluate production opportunities in the Andalusia and Galicia regions.
Maersk requires approximately six million tonnes of green methanol annually to attain its fleet emissions target by the end of this decade, and even larger amounts for its fleet to achieve net-zero by 2040.
The company's 19 vessels that can operate on green methanol will begin operations during 2023 to 2025. These vessels will need nearly 750,000 tonnes of green methanol.
At the start of this year, Maersk established seven strategic partnerships for the volumes required for its initial vessels.
Maersk CEO Soren Skou said: "We are living in a climate emergency, and we need to rapidly accelerate the availability of green future fuels.
"We are very pleased to explore green fuel opportunities with the Spanish government, as the country holds key characteristics to help solve this challenge with its great hydrogen ambitions and aspiring sustainability goals."
In August this year, Maersk signed a letter of intent (LoI) with bioenergy enterprise Debo to build a bio-methanol project in China.