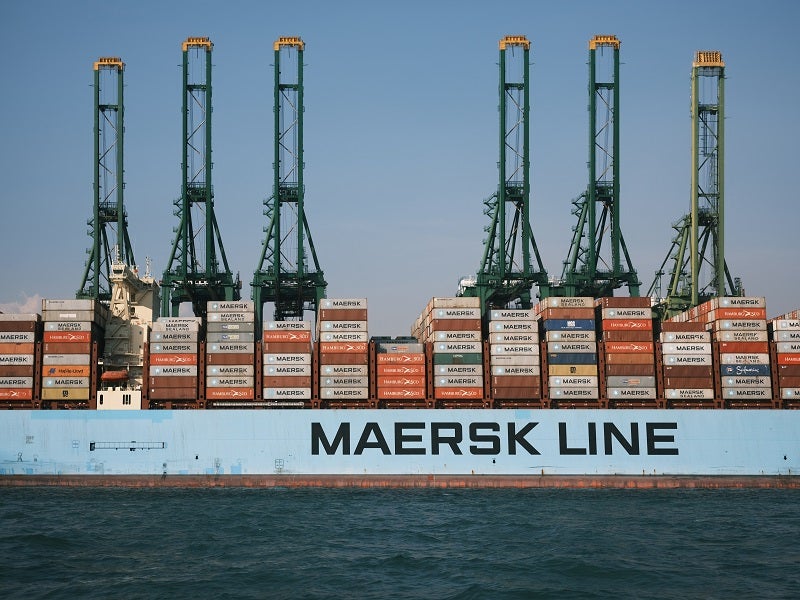 Denmark's AP Moller-Maersk (Maersk) has issued its first $564.42m (€500m) green bond to finance the construction of methanol-powered vessels.
These include a feeder vessel as well as a series of eight large ocean-going containerships.
The ten-year green bond has been launched under the firm's Green Finance Framework and reached a final orderbook of $4.18bn (€3.7bn).
Maersk placed the bonds with a coupon of 0.75%, which is said to be the shipping firm's lowest annual interest to date.
The new Green Finance Framework has been established to enable Maersk to float several sustainable financing instruments, such as loans, bonds, project finance and other similar instruments, which will help the company line up its funding plan with its objective to attain carbon neutrality by 2050.
Maersk's Green Finance Framework was studied by Cicero Green, who also checked if it fulfils the requirements of the International Capital Market Association (ICMA) Green Bond Principles 2021 and Green Loan Principles 2021, as well as market practices.
AP Moller-Maersk CFO Patrick Jany said: "Issuing Green Financing Instruments is a further step to integrating sustainability into our financing operations as it is an effective tool for channelling investments to projects with positive environmental impact and thereby contributing to the achievement of the UN Sustainable Development Goals (SDGs) and the Paris Agreement.
"With this green bond, we aim at diversifying our investor base by reaching out to new investors and increasing the transparency of our environmental, social and corporate governance (ESG) ambitions and performance even further towards our stakeholders."
In September, Maersk agreed to offload its reefer manufacturing business, Maersk Container Industry (MCi), to China International Marine Containers (CIMC).