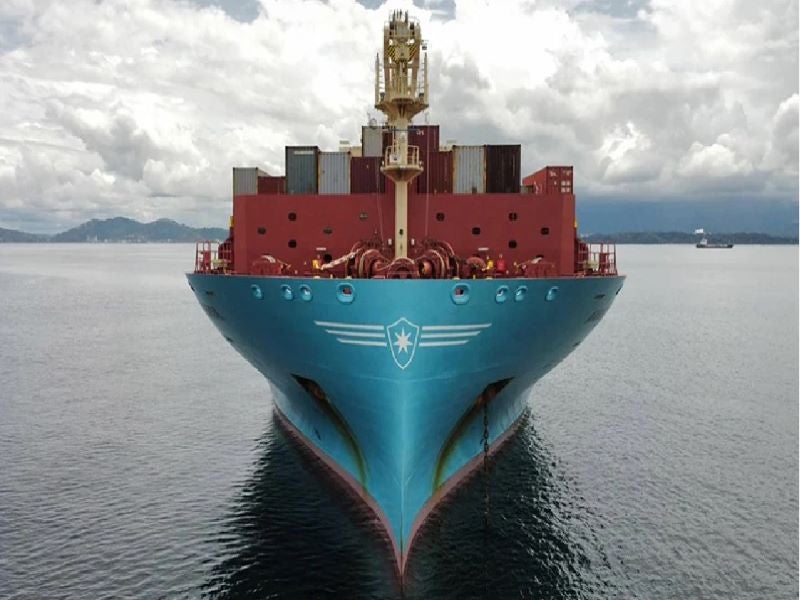 Danish ship firm AP Moller-Maersk (Maersk) has entered into a letter of intent (LOI) with bioenergy enterprise Debo for the development of a bio-methanol project in China.
Designed for use by Maersk in China, the bio-methanol project will have a capacity of 200,000 tonnes a year.
The new bio-methanol project is expected to begin commercial operation by autumn 2024.
As its seventh methanol partnership, Maersk stated that the agreement with the Chinese bioenergy enterprise was aimed at increasing global production capacity.
Maersk formed six former partnerships, namely with CIMC ENRIC, European Energy, Green Technology Bank, Orsted, Proman and WasteFuel, to source up to 730,000 tonnes of green methanol by the end of 2025 in March.
The partnerships will help secure the supply of green methanol required for the company's first 12 green container vessels, which are currently on order.
Maersk green fuels sourcing head Berit Hinnemann said: "Maersk has set an ambitious end-to-end net-zero goal for 2040 and the availability of green methanol at scale is critical to our fleet's transition to sustainable energy.
"Partnerships across ecosystems and geographies are essential for the scale-up needed in order to make meaningful progress on this agenda already in this decade."
In June, Maersk conducted an international cargo relay in China with 27 containers from Vancouver, Canada.
The containers were loaded onto the Merete Maersk boxship, which was en route from Yangshan terminal, Shanghai, to Tianjin, China.