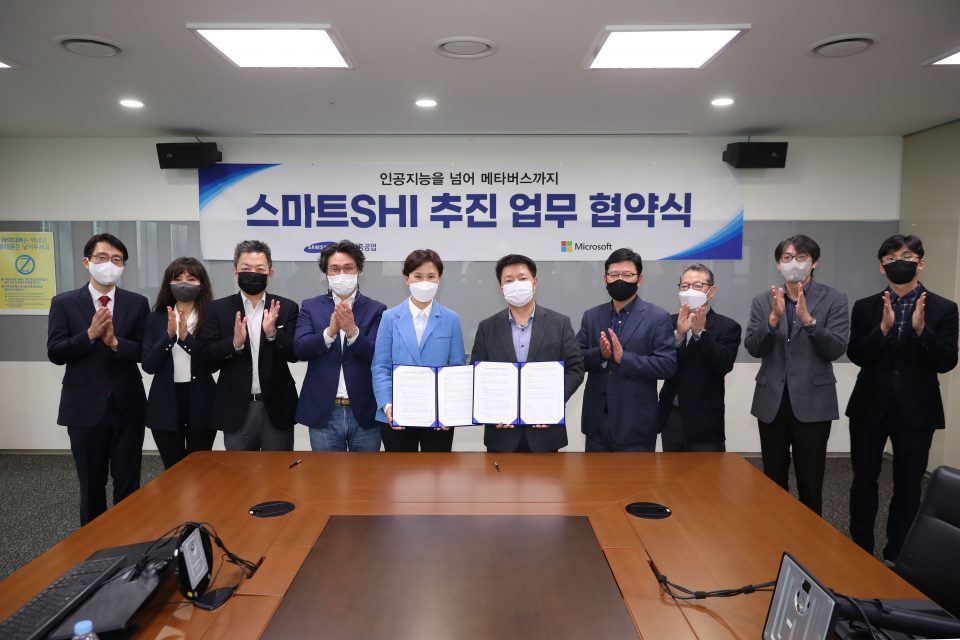 South Korea-based shipbuilder Samsung Heavy Industries (SHI) has formed an alliance with software firm Microsoft Korea for the digitalisation of its shipyards.
According to the agreement, SHI will deploy Microsoft's Cloud-based IT solutions and utilise its technical expertise to accelerate the shift to efficient and low-cost shipyards.
The shipbuilding company developed a digital transformation strategy, Smart Samsung Heavy Industries (SHI), in 2019.
This strategy aims to drive business innovation through the utilisation of digital technology across all areas of the shipyard, including design, production and acquisition.
Microsoft's technology is expected to enhance the productivity of SHI's shipyards.
Meanwhile, a mobile work network, based on a high-speed wireless network, will also be constructed in the Geoje shipyard.
SHI will leverage Microsoft's Cloud computing service Azure, artificial intelligence (AI), Teams collaboration software and metaverse technology.
These offerings will help collect data in a digital virtual space for each sector.
Through the development of a strong collaboration system, SHI plans to streamline its workflow.
SHI management support office CFO Bae Jin-Han said: "The ultimate goal of 'Smart SHI' is digital transformation that processes all information in the shipyard with advanced IT technology. It will be a strong competitive edge to realise this."
Microsoft Korea CEO Lee Ji-Eun added: "We plan to actively cooperate so that SHI's digital transformation can become a representative IT innovation success story in the shipbuilding and offshore industry through the latest technologies and solutions based on Microsoft Cloud."
In June, Abu Dhabi Terminals collaborated with Microsoft to enhance container tracking and autonomous shuttle capabilities at its Khalifa Port Container Terminal.