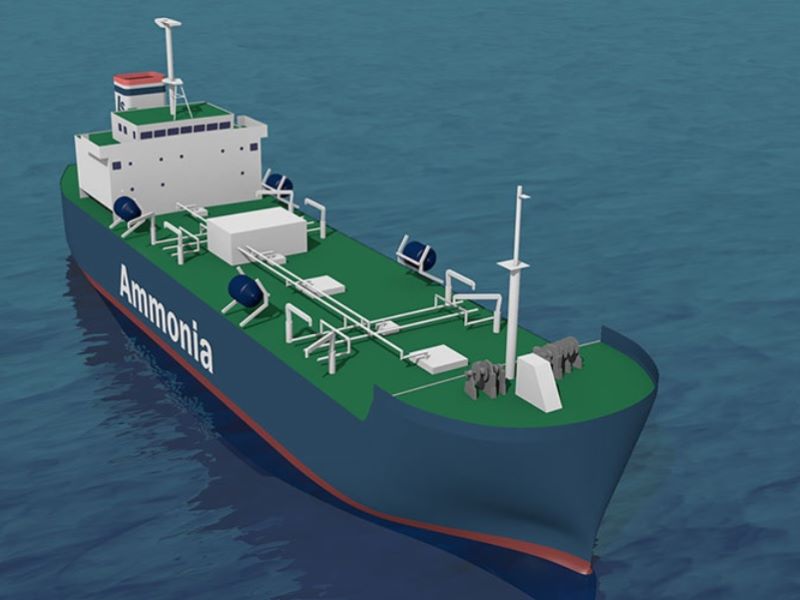 Mitsubishi Heavy Industries (MHI) Group company Mitsubishi Shipbuilding has concluded a conceptual study for an ammonia bunkering vessel with Inpex.
The vessel has been designed for the supply of ammonia fuel to ships.
Ammonia is anticipated to serve as a stable source of clean energy in the future as it does not emit carbon dioxide (CO₂) when burned.
Mitsubishi will use knowledge and technical tasks from the study to conduct additional investigations.
The company will also work with maritime-linked firms to commercialise the vessel.
Mitsubishi made use of its 'knowledge of the design and production of multi-purpose liquefied gas carriers, which can transport ammonia, in furthering conceptual considerations for a highly flexible ammonia bunkering vessel'.
The vessel is said to have sufficient tank capacity, ship manoeuvrability and bunkering equipment to offer compatibility with the different ammonia-powered vessels that would be served, stated the company.
Furthermore, Mitsubishi will engage in the development of various types of ships to meet customer requirements in terms of the whole value chain.
Mitsubishi is involved in the development and commercialisation of alternative fuel vessels and relevant equipment to attain a carbon-neutral society.
Last October, the firm conducted a keel laying ceremony that marked the start of the construction for a new demonstration test ship.
Mitsubishi will use this ship for demonstration projects in conjunction with initiatives by the New Energy and Industrial Technology Development Organisation (NEDO).