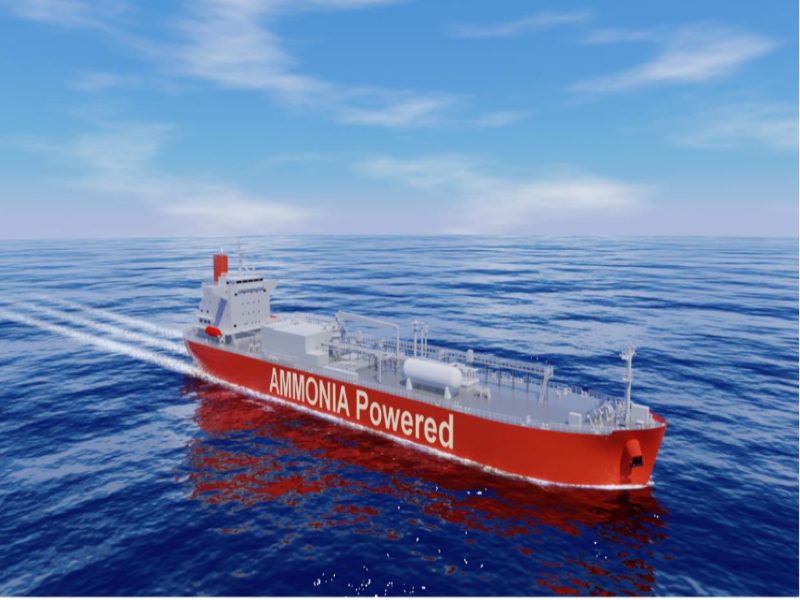 Mitsui OSK Lines has collaborated with Tsuneishi Shipbuilding and Mitsui E&S Shipbuilding to develop an ocean-going liquefied gas carrier.
The vessel being constructed under the joint project will be driven by ammonia as its main fuel.
To achieve net-zero carbon dioxide (CO₂) emissions, the mid-size ammonia/ liquefied petroleum gas (LPG) carrier will be installed with a main engine that will be able to operate mainly on ammonia.
The vessel will also be built in such a way that it could use some of its ammonia cargo as fuel.
It will have a length of around 180m and width of 30m, as well as a depth of around 19m.
With a cargo tank capacity of approximately 40,000m³, the vessel will feature a MITSUI-MAN B&W type S60 two-stroke dual-fuel ammonia engine, which is currently under development.
In a statement, Mitsui said: "This ship type is in the mainstream of ammonia carriers used for international maritime ammonia transportation and can call at major ammonia and LPG shipping and receiving ports across the world."
The new ammonia-fuelled vessel is scheduled to be launched in 2026 as the first 'net-zero emission ocean-going vessel'.
Last September, Mitsui OSK Lines' (MOL) group company Nihon Tug-Boat stated that carbon-neutral liquefied natural gas (CNLNG) was delivered to its LNG-powered tugboat, called Ishin.