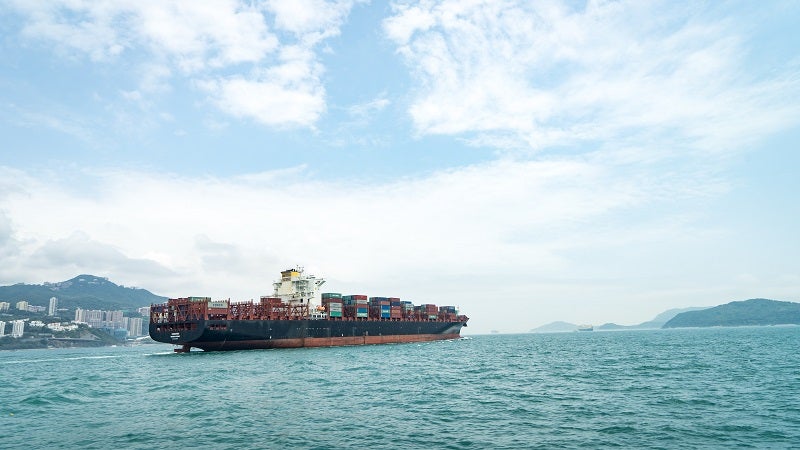 Japan Engine Corporation (J-ENG) has signed a cooperation agreement with Mitsui OSK Lines (MOL) and MOL Drybulk to conduct a trial of a hydrogen-driven engine on board an in-service vessel.
MOL and MOL Drybulk will operate the vessel, while J-ENG will develop the new engine.
This engine is said to be the 'world's first low-speed, two-stroke hydrogen-fuelled marine engine'.
The initiative intends to advance the efforts of minimising greenhouse gas (GHG) emissions by promoting the use of green fuels.
In a statement, MOL said: "In the future, hydrogen supply chains are expected to expand globally in response to progress in the use and adoption of hydrogen in various fields such as power generation and mobility. Even in the ocean shipping industry, hydrogen fuel is drawing considerable attention as a promising next-generation fuel."
J-ENG will work on the development of the new hydrogen-powered engine, in partnership with Kawasaki Heavy Industries and Yanmar Power Technology.
This engine is also said to be the world's first primary engine for large ocean-going or coastal ships.
The New Energy and Industrial Technology Development Organisation (NEDO), part of the Green Innovation Funding Programme, picked the initiative to be a government-subsidised project.
Through the cooperation, the companies will execute the project with an intention to commercialise net-zero hydrogen-driven ships and encourage their adoption in the ocean shipping sector.
As stated in MOL Group Environmental Vision 2.1., MOL Group plans to start using net-zero emissions ocean-going ships in the 2020s and reach net-zero GHG emissions by 2050.
Recently, MOL signed an agreement with Namura Shipbuilding and Mitsubishi Shipbuilding to jointly develop a large-size ammonia carrier that will run on ammonia fuel.