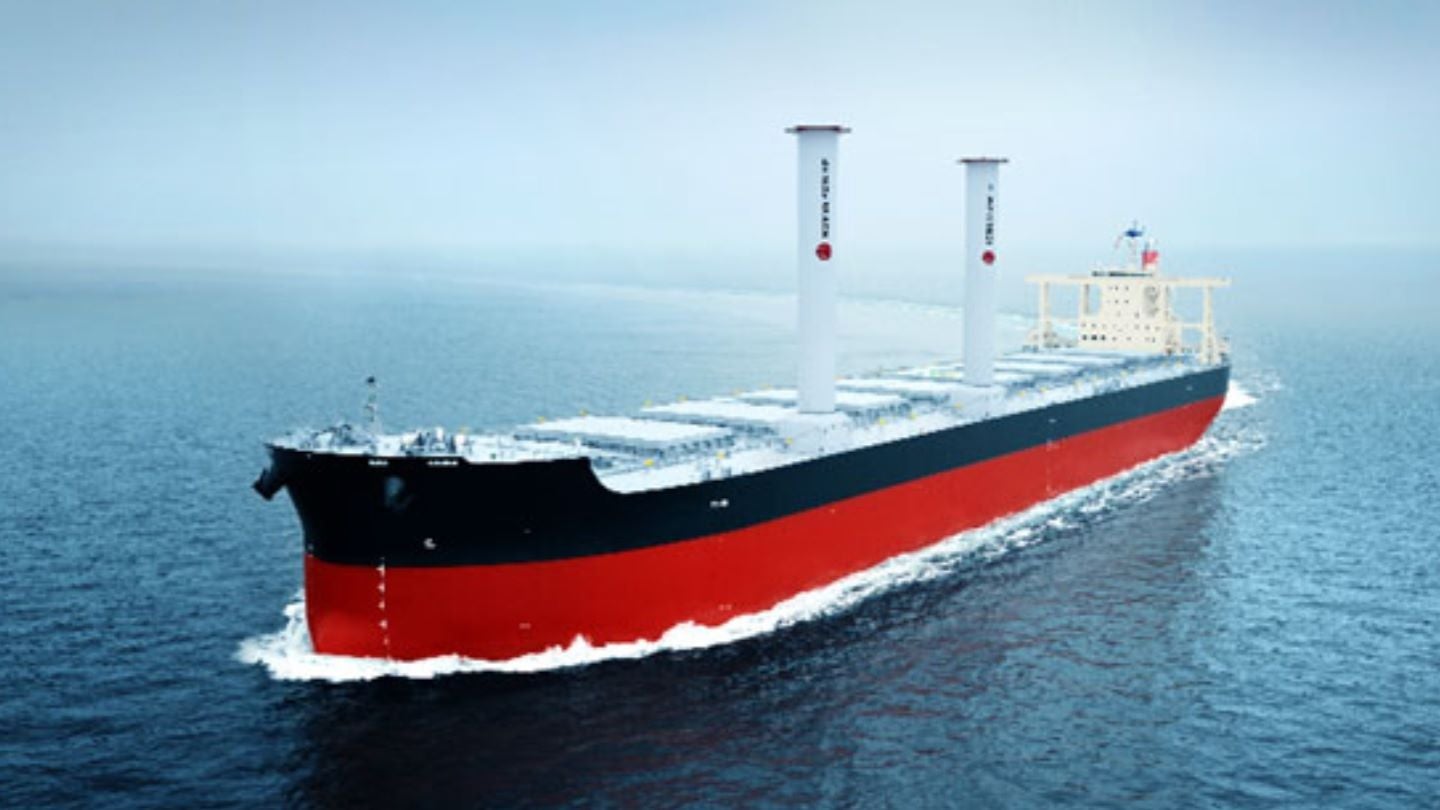 Mitsui OSK Lines (MOL) has reached a partnership with Vale International to install Norsepower Rotor Sails on an in-service Capesize bulk carrier.
The 200,000t class bulk carrier will be retrofitted with two 35m x 5m rotor sails manufactured by Norsepower.
The installation of both rotor sails is anticipated to be carried out in the first half of next year.
Produced using lightweight and strong composite material, the Norsepower Rotor Sail features a fully automated control system.
The sails produce thrust while the vessel is sailing by enabling the wind to generate differential pressure around the slewing rotor, stated the company.
By combining this solution with voyage optimisation technology, the vessel is anticipated to attain fuel and greenhouse gas (GHG) emission reductions of around 6% to 10%.
The vessel that will be retrofitted is presently under a mid-term contract and used by Vale for the shipment of iron ore.
MOL and Vale aim to 'continue to work towards both the stable transportation of iron ore and the reduction of GHG emissions'.
Last month, MOL and Methanex completed a net-zero voyage using bio-methanol as fuel for the dual-fuel ship Cajun Sun.
Claimed to be the first of its kind, the voyage was intended to help evaluate the viability of using methanol as a marine fuel to attain net-zero emissions.
During the same month, MOL signed a memorandum of understanding (MoU) with Air Water to assess the use of liquefied bio-methane (LBM) as a marine fuel.
MOL has a fleet of around 800 ships, including dry cargo ships, liquefied natural gas carriers, roll-on/roll-off (Ro-Ro) car carrier ships and oil tankers.