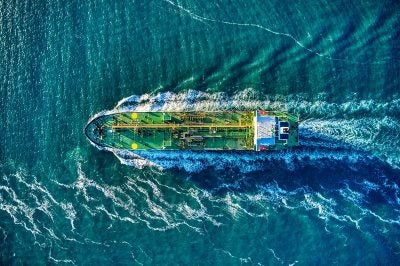 MSC Group has signed a memorandum of understanding (MoU) with the China Waterborne Transport Research Institute to mutually work towards the advancement of decarbonisation and sustainable development in the shipping sector.
This three-year agreement marks the first time MSC has collaborated with a 'major' China-based institution to review technical pathways for decarbonisation.
The partners will explore ways to cooperate on relevant research and activities by utilising their respective strengths.
They will also look into various solutions for enhancing the efficiency of maritime transportation.
According to the agreement's framework, the partners will develop a collaborative procedure dedicated to research and development (R&D), knowledge sharing, and business collaboration.
The steering committee will be led by a designated chairperson from each organisation while a working committee will be responsible for the execution of activities.
Furthermore, industry experts will be invited to evaluate the results from the research studies.
Some of the specific projects that will be carried out in the upcoming months include studies of the technical pathways and relevant strategies for low-carbon development of the Chinese shipping industry, as well as strategies and roadmaps for the energy structure of shipping.
MSC Group maritime policy and government affairs executive vice-president Bud Darr said: "The path to decarbonisation will require strong partnerships with key stakeholders across various business sectors and government. We are very excited to announce our partnership with the China Waterborne Transport Research Institute on this hugely important global priority.
"Sustainability and focus on climate issues have been fast-rising up the agenda in China, and we are looking forward to closely collaborating with the China Waterborne Transport Research Institute to accelerate innovation and R&D we urgently need to reach a net-zero carbon future for shipping."
Last month, MSC Group's Cruise Division set a target to accomplish the goal of net-zero greenhouse gas emissions in its cruise marine operations by 2050.