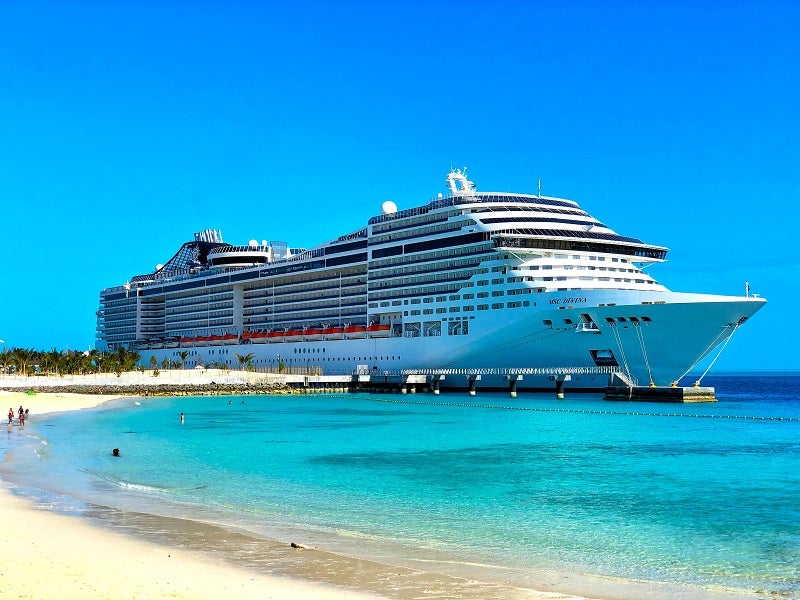 MSC Group's Cruise Division has set a target to accomplish the goal of net-zero greenhouse gas (GHG) emissions in its cruise marine operations by 2050.
This will include the company's contemporary MSC Cruises and luxury Explora Journeys brands.
With an objective to expedite decarbonisation across the shipping sector, MSC has joined the Getting to Zero Coalition and signed its Call to Action.
This initiative covers three actions; setting a zero-emission shipping target by 2050, utilising commercially viable zero-emission ships by 2030, and joint action by the private and public industries.
The Call to Action will be sent to world governments in November, before the 2021 United Nations Climate Change Conference (COP26).
In a statement, MSC said: "In recent years, the company has focused on reducing GHG emissions intensity through the introduction of energy efficiency and operational improvement measures across its fleet.
"Having introduced an annual efficiency improvement of 2%-4% across the fleet, by 2019 the company had achieved a 28% efficiency improvement compared to 2008 and is well on track to meeting the International Maritime Organization (IMO) 2030 40% intensity reduction target."
For facilitating zero-emission vessels, the company is participating in various industry research projects for developing the necessary technologies and fuels.
In July, MSC, Fincantieri and Snam signed a memorandum of understanding to mutually determine the conditions for the design and construction of an oceangoing hydrogen-fuelled cruise ship.
MSC is currently studying the integration of fuel cells on vessels powered by liquefied natural gas (LNG).
Furthermore, the MSC Cruise Division also joined a consortium with GE Power Conversion, Lloyd's Register and Ceres Power Holdings to solve the problems associated with the adoption of fuel cells in large ship applications.
Besides this, the company is part of the CHEK Consortium alongside the University of Vaasa in Finland, World Maritime University, Wartsila, Cargill, Lloyd's Register, and other partners.
This consortium will study how to support low-carbon shipping by integrating 'progressive' energy technologies and 'innovative' ship designs.